All you need to know about conveyancing when buying a house
If you have not bought a house before, you may not have come across the term conveyancing before. In our Ultimate Guide to Conveyancing we fully explain 'conveyancing', which is the legal process of buying/selling a property.  We will tell you all that conveyancing entails and exactly what points you need to know.  We will also explain the various stages that must be completed in the given timeline before your chosen property becomes legally your new home.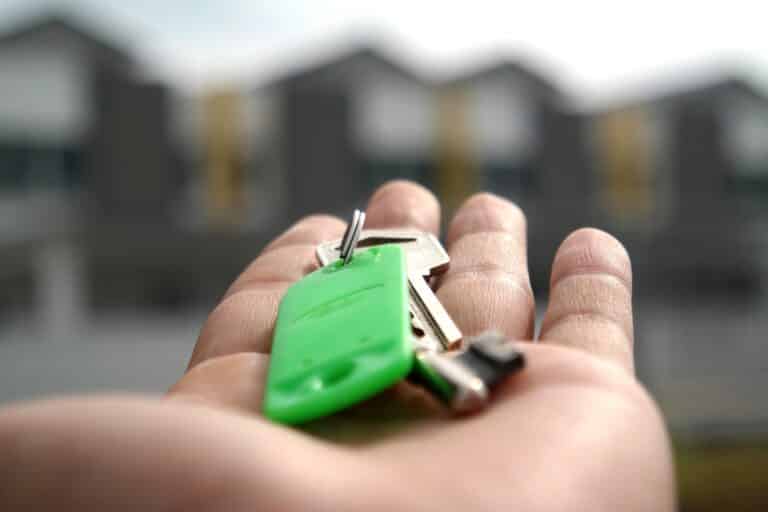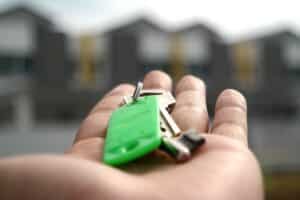 What is conveyancing / What is a conveyancer?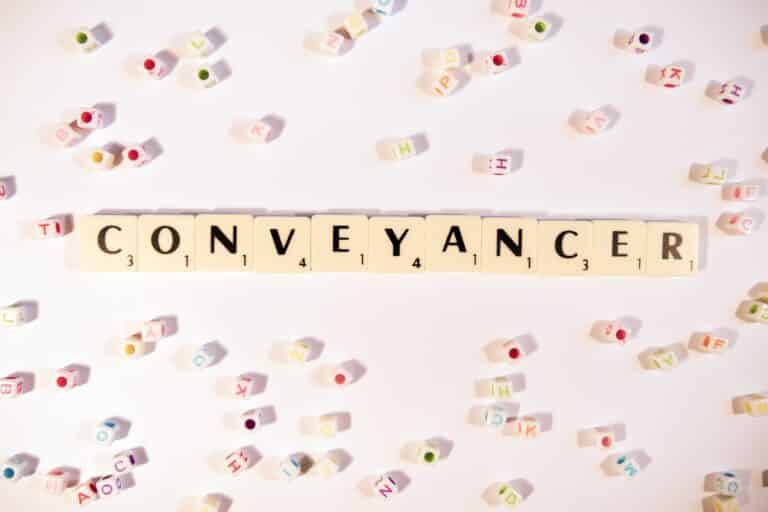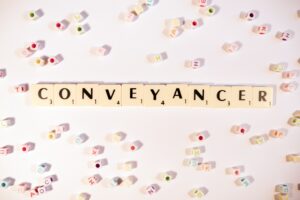 Conveyancing is the legal process that transfers ownership of a property from the seller to the new buyer.
The process begins when your offer has been firmly accepted by the seller and is completed when you as the new owner, are handed the keys to your new home.
Who is responsible for conveyancing
The conveyancing process is usually undertaken by a conveyancing solicitor or a conveyancer. You can undertake to complete the work yourself, but the process is not always straightforward. You will not be able to undertake the conveyancing if you are taking out a mortgage on the property.
Do I need a solicitor to do the conveyancing?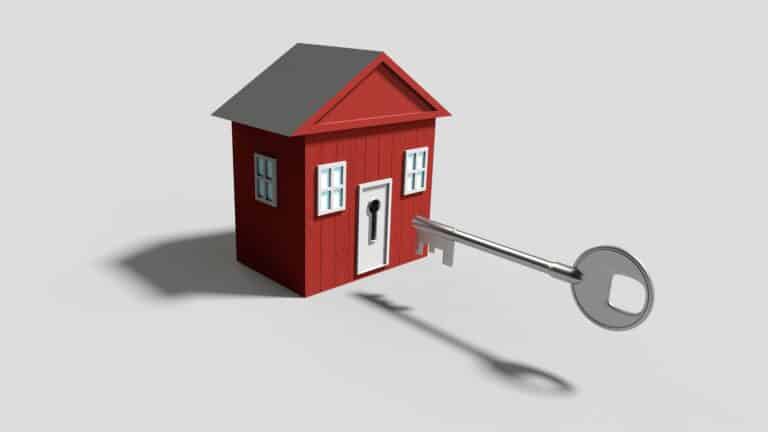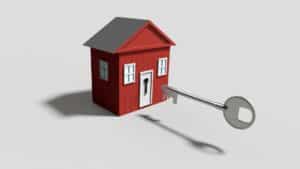 You will need to have a conveyancing solicitor or licensed conveyancer to complete the work for you. Your estate agent will have a conveyancing solicitor that they can recommend, but it is a good idea to get a few price quotations to compare,  as these do differ. The conveyancing solicitor recommended by your estate agent will definitely be proactive because your estate agent is keen to get a sale, but they may not be the cheapest.
Conveyancing fees for services do differ considerably. You may well find that an online conveyancing service is cheaper, but it is best to read the reviews or get a personal recommendation before committing yourself. You definitely need a company/ person who is communicative.  Ensure that the company/person you have chosen, communicates by email and responds promptly – for example,  how long did it take for them to respond to your initial enquiry? Some companies offer an online case-tracking service, if not check whether the company offers a seven-day service and their opening hours.
Choosing the right company/ person is crucial as it can save time, money and stress. If you have chosen a particular company, it is a good idea to check the experience of the person who will be handling your conveyancing.
Once you have a few quotes, you will need to check carefully that each is for the same 'package'. Importantly, check that there are no hidden costs you will need the following to be included in the quote is going to be good:
· Stamp duty land tax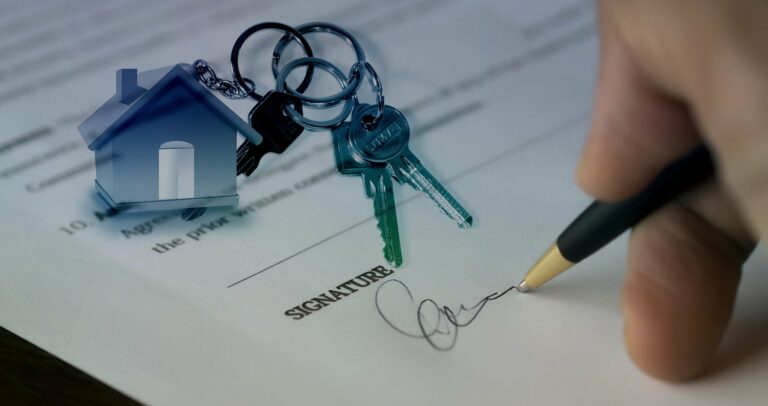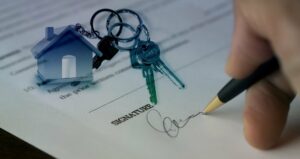 · Local authority searches
· Land registry fees
· Bank transfer fees
· Third parties' costs
· VAT
It is best to spend time reading through the terms and conditions to ensure that nothing is missing. Check too whether your chosen conveyancing solicitor offers a 'no sale, no fee'  service. This means that should your house purchase fall through, you will not incur any legal fees.
You also need to know how regularly you will be provided with updates and whether you will be given a direct line number for speedy communication if needed.  It is unlikely that you will need to visit the conveyancer's office in person as most communication will be made by telephone, email and post.
The 5 key questions to ask your conveyancer
We recommend that you ask your solicitor or conveyancer the following important questions before instructing them:
1. Exactly how much will they charge for the conveyancing process? Is their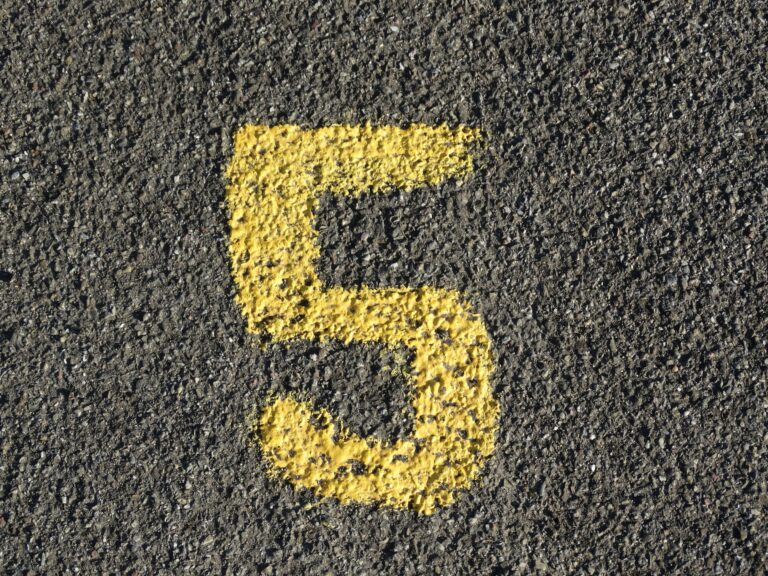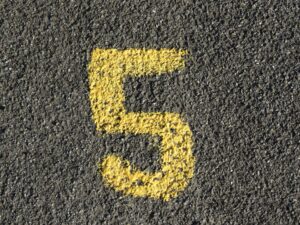 charge fully inclusive of all third party costs such as local authority searches and Stamp Duty? Will they want to be paid for their conveyancing services on the exchange of contracts on the day of completion?
2. Who is going to be handling your case? This is important to know as you will need to build a good relationship with them and be able to discuss any concerns or queries you have with them.
3. How often will they be in contact with you? Will they update you by telephone or email? Do they have an online case management system that you can access?
4. Are they experienced in your type of house purchase? This question is applicable if you are buying a new build or a leasehold property because if they are inexperienced in this type of house purchase this could cause delays.
5. Do they offer a 'no sale no fee' service – just in case the property sale falls through. Are there any exclusions from this such as any disbursements?
When you have found the solicitor or lawyer that you would like to use, the next stage is for you to 'instruct them' to coordinate the conveyancing process. It is essential to check with your mortgage lender before instructing your solicitor that they are happy with your choice of conveyancing solicitor and that the conveyancing solicitor is on your mortgage lender's approved panel. If your chosen solicitor is not, this can cause time delays and extra expense as they would not be able to complete the lender legal process – best to go elsewhere.
What is the difference between a solicitor and a conveyancer?
Conveyancing solicitors are regulated by the Solicitors Regulations Authority (SRA). They usually undertake conveyancing as part of a wide spectrum of legal work. Licensed conveyancers are regulated by the Council for Licensed Conveyancers (CLC) and they specialise purely in conveyancing processes.
What are the steps in the conveyancing process?
1. The contract of engagement
Once you have appointed your solicitor, they will prepare a contract with you that outlines the terms of their engagement, the costs that will be incurred and what deposit payments for the property are required. They will also act on behalf of your mortgage lender throughout the process. This is known as 'Acting for Lender' and means that they must ensure that from a legal point of view, that the property is suitable for the mortgage loan.
2. Your solicitor requests a draft copy of the contract
Your solicitor will contact the house seller's solicitors and will notify them that you have instructed them for the conveyancing. They will request to see a draft copy of the contract plus all the supporting documents such as the property's title plus all the standard forms.
The seller's solicitors will draw up a draft legal contract to transfer ownership of his property to you, the buyer. The information contained in the contract should include the following:
The agreed selling price
The boundaries of the property and its land.
A list of all the fixtures and fittings that are included in the house sale such as carpets, curtains, fitted kitchen.
Any planning restrictions on the property.
Any legal restrictions or rights such as public footpaths or rules about what the property can be used for or whether it is a protected property.
A list of all services to the property- electricity, gas, mains drainage etc.
The date and time of completion.
3.  Your solicitor examines the draft contract
Your solicitor will carefully check the seller's draft contract and all the supporting documentation and if there are any queries, these will be raised with the seller's solicitor.
4. You will be requested to check the house seller's forms
Once the house seller has completed all the paperwork concerning the sale of their property, you will be requested by your solicitor to carefully check the documents. If you have any concerns, you should raise them with your solicitor straight away.
Special points to check:
When you are reading through the forms completed by the seller, it is particularly important that you check the tenure of the property – i.e. whether is it freehold or leasehold. If you are buying a leasehold property it is very important that you check the remaining length of the lease. It is advisable that there are 80+ years on the lease because you can run into expensive problems if you want to try and extend the lease.
5. The next important stage in the procedure is the property searches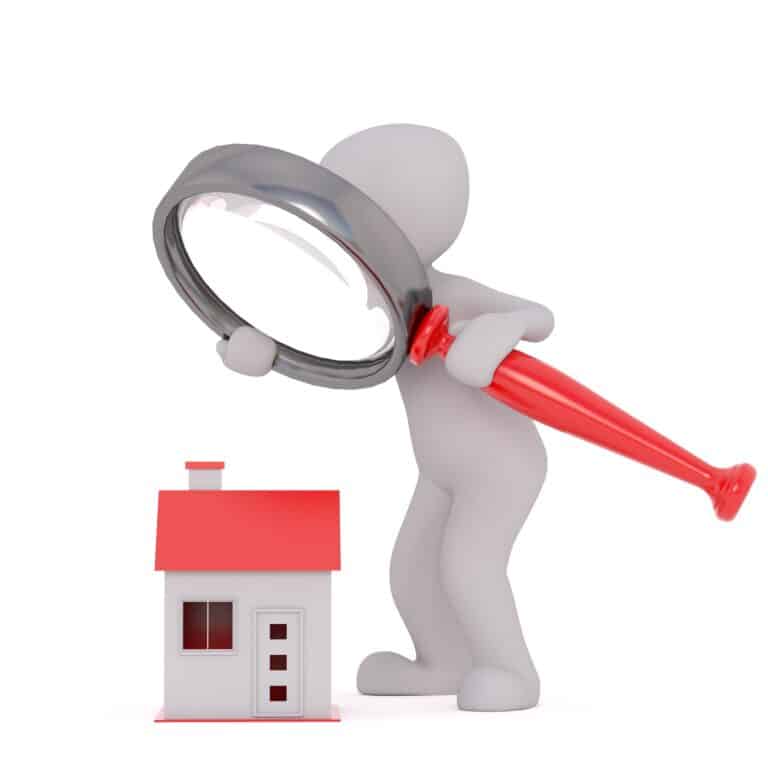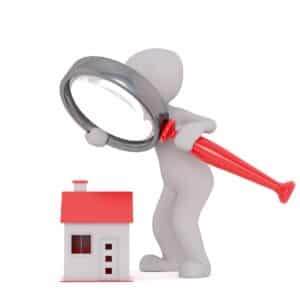 Viewing a property- even if you do so a couple of times- is really only done to get a good idea of physically what it is like, what facilities it has and how well it will suit you. You may well have had a survey done on the property, but there may still be things that you should know about it before you complete the purchase.
Your solicitor will complete a 'property search' which will look at all the legal aspects to ensure that there are no factors or liabilities that you should know about. Many mortgage lenders require various searches to be done.  There is usually an additional charge for a property search to be completed.
What 5 points are checked with a property search?
1. Local authority plans for the vicinity.
Is a new dual carriageway or shopping centre planned close to the property? Checks will also be made about public footpaths, common land and the location of pipelines.
2. Land registry checks on the title register and title plan.
These legal documents will prove the seller's ownership of the property and it is a legal requirement that these checks are made.
3.  The Land registry can also provide information about the flood risk or subsidence risk for your property.
4. Water authority checks.
These are done to confirm how water to the property is supplied and also if there are any public drains etc. on the land of the property that could affect the future construction of extensions.
5. An environmental search
is completed to provide information about any contaminated land nearby, the position of landfill sites and the nature of any current or former industries in the area. This search also evaluates the stability of the land and radon gas hazard and gives a more in-depth assessment of the risk of flooding.
6. Conveyancing and possible effects on your  mortgage
It is best to have the firm offer of a mortgage in place before you make an offer on a house so that you know that should you find the right house, your finances are all in place. Your solicitor will get a copy of your mortgage offer and will check through the details with you. You will need a valuation to be completed on your property which is usually done during conveyancing for the mortgage company. You may have to pay for this, but your mortgage company may offer to do so.
The valuation is important because the mortgage company needs confirmation that the property's value will be sufficient security for the loan. The mortgage company will also want to see the results of all the surveys completed during the conveyancing.
7. Get the house insured
Your mortgage company will need confirmation that you have taken out insurance on the building as you will be responsible for the property as soon as the contracts have been exchanged. It is well worth shopping around for a good insurance policy as these do vary in cost.
8.  Signing the contracts
Your solicitor will have been in possession of the draft contract since the beginning of conveyancing and will have spent time checking it through carefully. There will be some points that will need to be verified by you and these include:
That all queries raised have been answered by the seller's solicitor and that you are happy with the answers.
 The fixtures and fitted items that are listed in the contract are the ones that you discussed and agreed with the seller.
A completion date has been discussed and agreed upon between the two parties.
At this stage, you need to arrange for the deposit money (usually 10% of the purchase price) to be paid into your solicitor's bank account as it will take time for it to clear (usually four/ five working days) and it will be needed for when contracts are exchanged.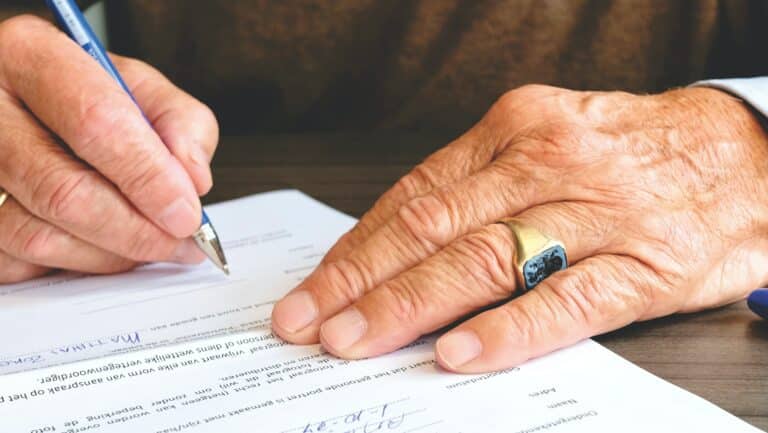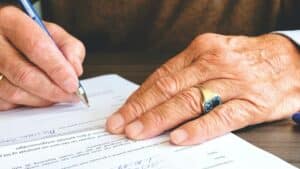 9.  Exchange of contracts
You and the seller will have decided an exact date and time to exchange contracts and this is usually done by your respective solicitors. The solicitors usually read each other the contracts over the telephone or an online conferencing platform and this is recorded. The hard copy of the contract is then posted by each solicitor to the other.
The only time there can be a problem with this is if you are in a chain. Your solicitor will only release the contract if they are happy that the buyer of your property is ready to exchange contracts too. If a buyer further up the chain pulls out, this can lead to delays.
 The exchange of contracts is legally binding and means that the property you are buying is now legally yours.
 If for any reason, you decide to pull out at this stage you will have to forfeit your deposit or pay the seller 10% of the property value if you have negotiated a smaller deposit.
 The seller cannot change their mind about selling at this stage – if they try to, you can take them to court. Once the contracts have been exchanged, they cannot accept a higher offer from another prospective buyer.
10. Between exchange and completion dates?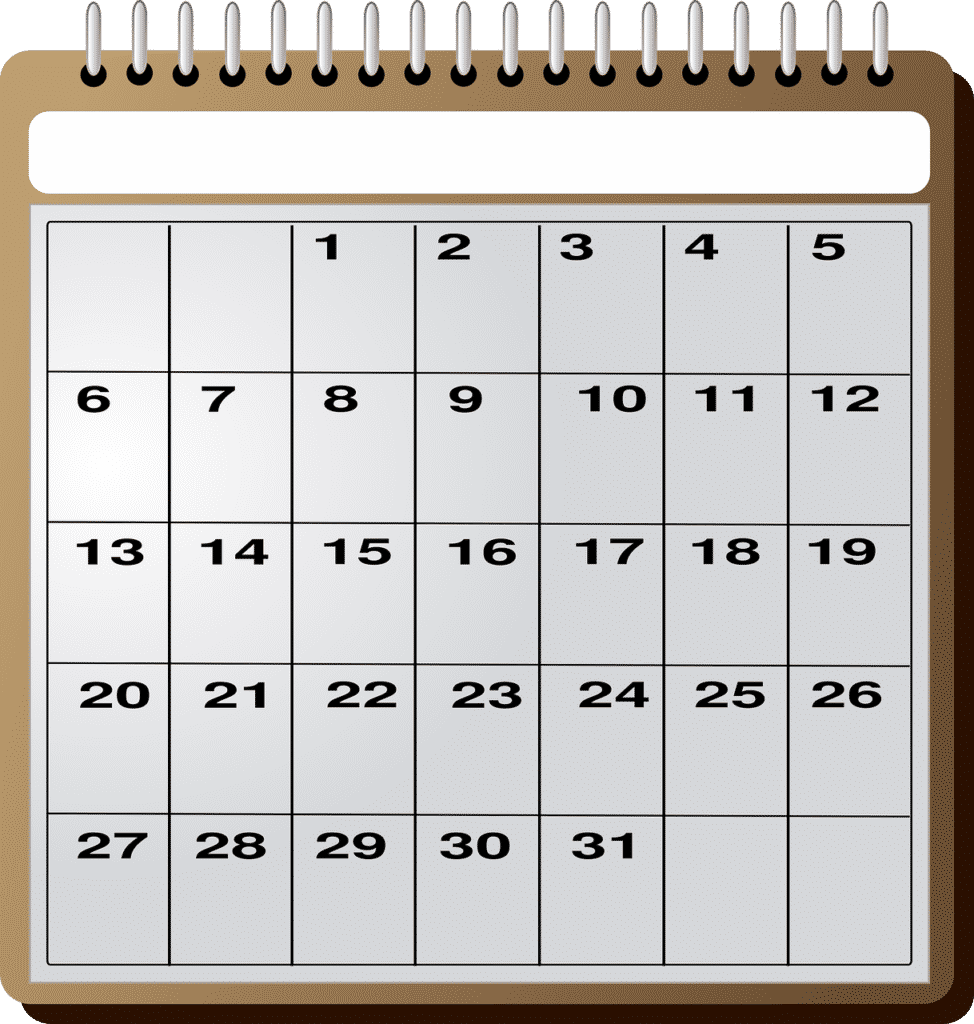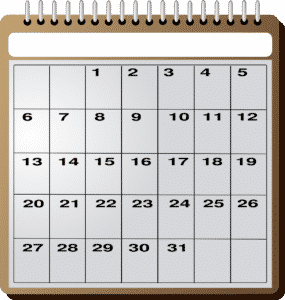 The length of time between these two milestones can vary but usually between 2- 4 weeks.
At this stage, your solicitor needs to lodge an interest in the property. When this happens, the deeds are frozen for 30 working days. This ensures that you have time to pay the seller in full for the property and also to contact the Land Registry to apply to have the deeds of the property transferred into your name.
You will also receive a full statement from your solicitor detailing how much you need to transfer into the solicitor's bank account before completion. This needs to be done in good time so that the money is cleared in the account.
11. What should happen on completion day?
Often house sellers do move out prior to completion day, but if not, they will be moving on this day.
The seller's solicitor will set a date and time for completion and this is when they will confirm that they have received the total amount of monies into their bank account.
 The balance of the total property cost is transferred from the buyer to the seller (less deposit amount which has already been paid).
The legal documents needed for the transfer of ownership are handed over to the buyer.
The seller moves out, leaving the fixtures and fittings as agreed in the contract and also leaving the property in the condition agreed in the contract.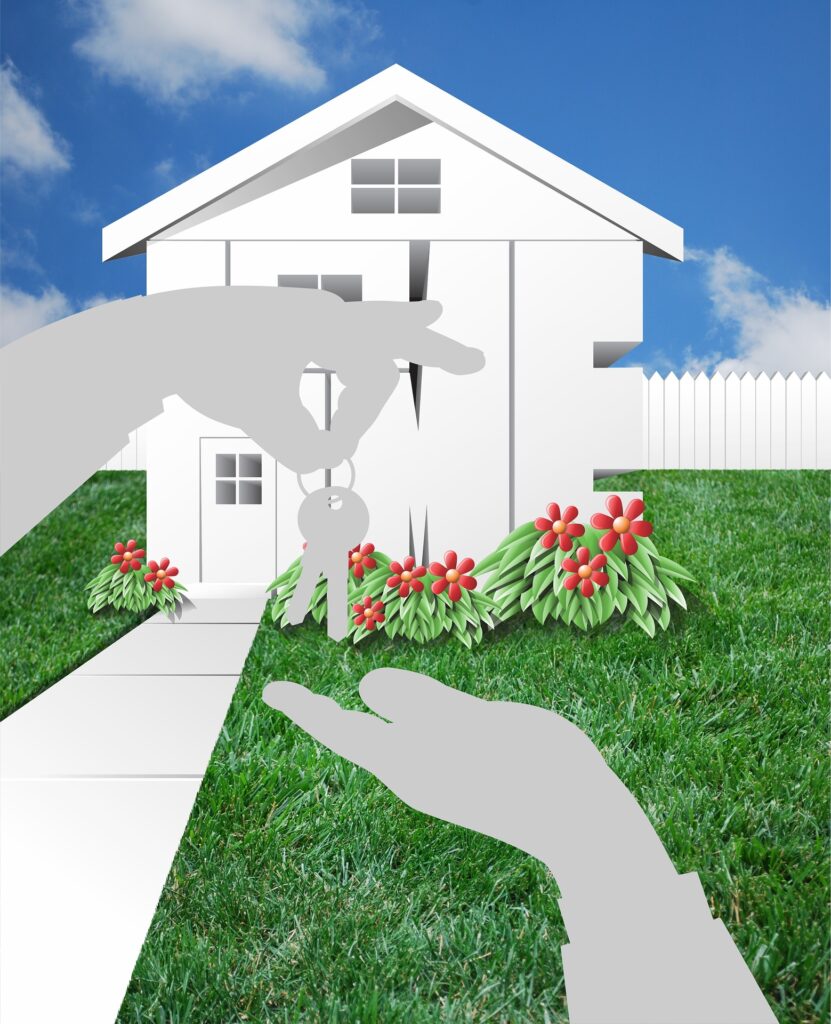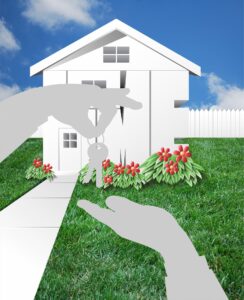 12. The keys are yours on Completion Day!
The seller hands over the keys to the estate agent on Completion Day.  As the new owner, you can collect the keys to the house and the property is now legally your new home.
And the final points?
After completion, your solicitor will have a few final points to complete for you.
About three weeks after completion, your solicitor will forward you all the legal documents, having received them back from Land Registry.
They will pay your stamp duty
They will send a copy of the title deeds to your mortgage lender. This copy will stay with the mortgage lender until you have paid off the mortgage.
They will send you an itemised invoice for their work.
The full conveyancing process as we have described takes on average 12-16 weeks. The time frame can be shorter if you are a cash buyer.
Frequently asked questions:
How can I speed up the conveyancing process?
Unfortunately, one in three sales falls through and it is usually because of hold-ups in conveyancing. Good communication is the key to success and copying all the relevant parties in on the various emails will definitely speed things up. There are a number of things you can do to help speed up the conveyancing process.
As soon as you decide you would like to buy a house, you should sort out your mortgage and obtain from them an 'Agreement in Principle'– also known as a 'Decision in Principle' confirms that you can have a mortgage for the value you have specified and your mortgage lender will give you a certificate to show the property seller.
Check that your mortgage lender has your email and knows that this is your preferred form of communication.
Check that your preferred conveyancing solicitor can act on behalf of your mortgage lender – it is critical that they can.
Inform your estate agent who your conveyancer is straight away and ask them to send the 'Sales Memorandum' to your solicitor by email straight away. Ask to be cc'd in on this to confirm this is done.
Notify your solicitor early on if you are getting financial help g from a family member or friend to buy the house so that a 'Gifted Deposit' document can be completed and forwarded to your mortgage lender.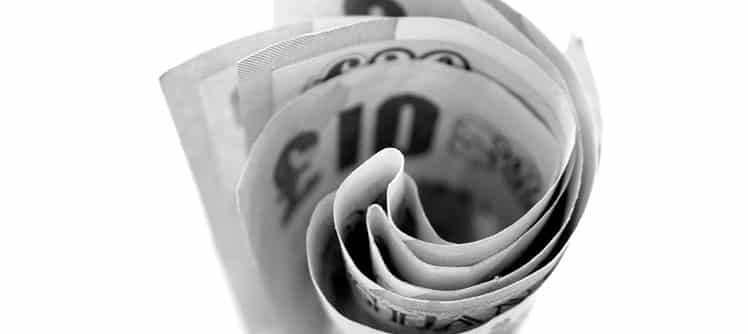 Ask your solicitor if you can have fast personal searches completed. If you are a cash buyer these are not needed at all.
Contact your mortgage lender and request that the valuation survey is completed speedily and if you want a more detailed Home Buyer Report or Building Survey that these are all completed at the same time.
Keep your estate agent involved as they will be as keen as you are for the completion of the sale. Make sure you keep your estate agent updated throughout.
 If you think that your solicitor is not working quickly enough, don't be shy to give them a nudge! A quick telephone call to ask if all is well and to express your concerns may well work and if the solicitor has come across a problem, you may be able to help resolve it.
What happens if the survey results are bad?
If the buyer's survey reveals some potentially costly defects in the house you are buying, it is quite acceptable for you as the buyer to change and lower your offer if you would still like to buy the house. Your new offer should reflect the cost of putting the defect right and should be made quite quickly.
What if technical problems are found by my solicitor?
Your solicitor may have found that a part of the house was constructed without planning permission or similar. If you are happy to proceed with the house purchase, you should ask your solicitor for an indemnity policy. This policy should be funded by the seller because if a problem arises in the future, you will be covered by insurance.
Got more questions?
Contact us and ask us directly either by email or phone. We will be more than happy to help.