Selling a Flat with a Short Lease
Struggling to Sell a Flat with a Short Lease? We Will Buy Your Flat for Cash
If the lease on your property has less than 80 years on it left to run then you may have difficulty finding a buyer unless you extend it.
This can be a lengthy and costly process - often costing £10,000+, but is often necessary if you are looking to sell through the traditional estate agency route.
We are a cash property buying company - meaning we buy homes fast for cash.
We regularly buy flats with short leases, without requiring you to pay for a lease extension before the sale takes place.
Contact us to find out more information or how much we will pay for your flat.

Rated 4.7/5 by our customers
What Problems Could Having a Short Lease Cause?
If your flat has a lease under 80 years then it could cause various problems for you. These include:
As the lease gets shorter the value of your property reduces
Buyers are often put off a flat with a short lease due to the cost and complicated nature of extending it. They will also have to own the flat for two years before they can apply to get it extended
If you want to remortgage you may find you cannot get a mortgage on a flat with short lease
The cost of extending a lease increases as the lease gets shorter
If you do decide to extend your lease then you should find a solicitor who has experience in extending leases. If others in your building are in a similar situation you could consider collective enfranchisement where you can force the freeholder to sell to you.
Short leases can cause real problems when trying to sell a property. If your lease is approaching 80 years left then you should act fast.
Jonathan Rolande - Director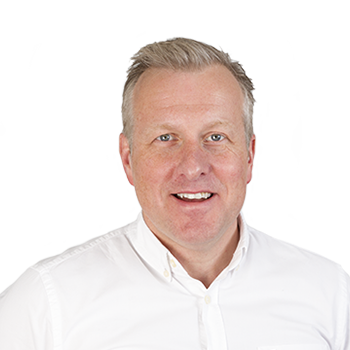 Why Choose Us to Buy Your Flat with a Short Lease?
We are not put off buying a property because it has a short lease.
At House Buy Fast we offer an alternative to the traditional estate agent route. We pay cash for property using our own funds and can buy your flat quickly or in a timescale to suit you. We make a guaranteed offer - meaning we won't pull out of buying your flat. We also cover all solicitor fees and there is no cost to use our service.
How Much Will You Pay for My Flat with a Short Lease?
We will pay under market value for your flat. A flat with a short lease will never get market value due to the costs and issues associated with extending a lease. When considering whether to sell your flat to a cash property buyer you should consider the costs associated with selling your flat through other methods - such as estate agent fees, the price reduction for having a short lease and any costs for cosmetic repairs.
As a guide below is a table of costs for selling your property to us and through an estate agent.
---
House Buy Fast vs Estate Agents Sale
Compare the cost of selling your home with traditional Estate Agents and Property Buyers.
Selling to us (3 days+)
Selling via Estate Agent (6 months+)
Asking Price
£100,000
£100,000
Average agreed purchase price
£77,000
£95,000
Final agreed price after survey
£77,000
£90,000
Estate Agent fees
£0.00
£1,890 inc VAT
Cosmetic repairs (if required)
£0.00
£750
Solicitor fees
£0.00
£1,000 inc VAT
Council tax and other bills (while sales is going through)
£150
£1,800
Average Mortgage payments (while sale is going through)
£0.00
£3,600
Net price achieved
£76,850
£80,960
*These figures are for guidance only, individual sums can vary.
Frequently Asked Questions
Selling a Flat With a Short Lease
Read More FAQs
You should always seek independent legal advice before selling your property
---
Industry Regulators & Redress Schemes
If you're not satisfied with the service provided by a quick house sale company, you can
refer the matter to the following regulators and redress schemes.
Properties We've Bought
Sheerness, Kent
Three bedroom terraced house with lounge, family room, kitchen and bathroom.
View More Properties
Featured In