Selling a Tenanted Property
Want to Sell a Tenanted Property? We Will Buy it For Cash
If you are a landlord thinking of selling your property but you have a problem tenant or a current assured shorthold tenancy (AST) agreement in place making the sale difficult we can help.
We regularly buy property from landlords who want to sell quickly and hassle free.
We don't require the tenant to leave before the property is sold to us, meaning you don't lose valuable rental income while the sale completes.
We can buy your property in just days or weeks - or in a timescale to suit you or the tenant.
Contact us now to find out more information.

Rated 4.7/5 by our customers
Why Sell My Property to House Buy Fast?
If you choose to sell your property through the traditional estate agency route you may be required to remove a problem tenant in order to attract a buyer or you may restrict your market by selling with a tenant in situ who has a history of not paying or causing issues.
At House Buy Fast we are happy to buy property with tenants in place - whether that's because they are difficult to remove or are part way through an AST.
Other benefits when selling your property to House Buy Fast include:
No fee and we cover all solicitor fees
100% cash buyer
Completed in a timescale to suit you
Discreet service with no viewings and no estate agent boards
We are experienced at buying properties with tenants in situ.
Jonathan Rolande - Director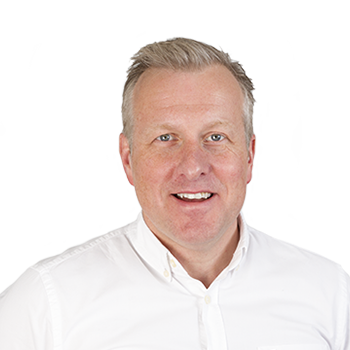 Selling a Property with an Assured Shorthold Tenancy (AST) Agreement in Place
We are experienced in buying properties which have tenants in situ due to AST agreements. When selling a property to us with an AST you have 2 options:
Sell to us quickly and we will take on the tenant until the end of their agreement
Agree a sale with us and wait until the end of the AST before completion
If you are interested in finding out more about selling a property to us with an AST please get in touch and we would be happy to talk through your options.
How Much Will You Pay for My Property?
All cash property buying companies pay under market value. When deciding whether to sell your property to House Buy Fast or use the traditional estate agent route you should take into account all the costs associated with selling a property through the different methods, as well as the time - and hassle - associated with removing the tenant from the property.
As a guide below is a table of costs relating to selling to us and selling through the traditional estate agent route.
---
House Buy Fast vs Estate Agents Sale
Compare the cost of selling your home with traditional Estate Agents and Property Buyers.
Selling to us (3 days+)
Selling via Estate Agent (6 months+)
Asking Price
£100,000
£100,000
Average agreed purchase price
£77,000
£95,000
Final agreed price after survey
£77,000
£90,000
Estate Agent fees
£0.00
£1,890 inc VAT
Cosmetic repairs (if required)
£0.00
£750
Solicitor fees
£0.00
£1,000 inc VAT
Council tax and other bills (while sales is going through)
£150
£1,800
Average Mortgage payments (while sale is going through)
£0.00
£3,600
Net price achieved
£76,850
£80,960
*These figures are for guidance only, individual sums can vary.
You should always seek independent legal advice before selling your property
---
Industry Regulators & Redress Schemes
If you're not satisfied with the service provided by a quick house sale company, you can
refer the matter to the following regulators and redress schemes.
Properties We've Bought
Folkestone, Kent
A one bedroom flat with kitchen, and lounge. Located on the third floor of an imposing late Victorian five storey mansion style property converted into a number of leasehold flats.
View More Properties
Featured In