Need to sell a house to pay off debts?
We pay cash for homes - fast!
f you have equity in a property then selling your house to pay off debts, or reduce them, can make financial sense.
But, if you are under pressure to pay off debts fast then selling a property through a traditional estate agent may not be quick enough for you. That's where we can help.
We regularly buy homes fast from people who need to sell their property to pay off debts – you can have cash in your bank account in days.
Our staff are incredibly experienced and always deal sensitively with every house purchase.
Contact us now to find out how we can help.
How to sell your house quickly to repay debts
We understand that if you are thinking about selling your house to pay off debts time can be of the essence. If you don't act fast debts can mount up further and you could be at risk of missing loan repayments because you can't afford them.
Selling your house to House Buy Fast is simple and hassle free and gives you cash in your bank account fast.
We will support you through every step. Don't just take our word for it, see some examples here of happy customers who have sold their homes fast with our help.
If you think your house is at risk of repossession then you can find more information here.
How it works
Request a valuation on your house from one of our property experts
Find out the amount outstanding on your mortgage, including any secured loans (we can assist you with this)
Work out your selling time-scale and get a moving date in mind
We will deal with solicitors and pay their fees
The money is paid into your bank account once the sale completes (which can happen in just days)
Purchasing our house in Cornwall
We needed funds released as a matter of urgency for private reasons and this firm were great. Everyone I came in contact with were absolutely fantastic. They were always courteous and never reneged on their word. House Buy Fast are a great company and are good communicators as well, keeping everyone in the loop.
Selling a house to a cash property buying company
Selling property to house buying companies like House Buy Fast is becoming more and more popular.
We have cash funds readily available allowing us to buy any property in the UK quickly.
Using House Buy Fast for your fast property sale guarantees:
A 100% cash buyer
A quick sale
No chain
No fees
No estate agents
A discreet service
Great customer service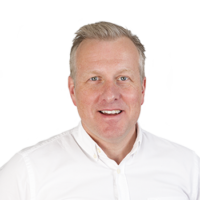 Mounting debts can be a real worry and sometimes it can feel like there is no way out. We are always happy to confidentially discuss with home owners their options in regards to selling a property to pay off debt fast.
Benefits of using House Buy Fast compared to traditional estate agents
Our quick sale service
Traditional estate agents
Sale period

3-28 days

Sale period

6-9 months

Guaranteed sale

Yes

Guaranteed sale

No. On average, 1 in 3 sales fall through (national statistics)

Repairs needed for house to sell

None

Repairs needed for house to sell

Possible (Agents usually ask for repairs)

Privacy

No Viewings

Privacy

For sale sign outside and continuous viewings
Properties we've bought
A 1985 built three bedroom detached house with single garage and small rear garden.
An end of terrace two bedroom stone cottage with sitting room, kitchen, rear lobby, bathroom, small front garden and courtyard to rear.
What you should know before selling your house to pay off debt?
If you are thinking about selling your property to pay off debts you need to make sure you have done your sums before going ahead. Things to consider include:
Will the sale clear all the debt? Remember to factor in any mortgage on the property
Fees and costs for selling. We don't charge a fee and pay all solicitor bills
Where you will live after selling your house and any costs associated with moving
Before making any decision you should consider taking independent advice and explore all the solutions available to you. Citizen's Advice has some information on its website.
We advise that you take appropriate legal or financial advice before making any decisions.
Industry regulators & redress schemes
If you're not satisfied with the service provided by a quick house sale company, you can
refer the matter to the following regulators and redress schemes.
Frequently asked questions
Sell a house to pay off debts
You should always seek independent legal advice before selling your property