Selling a Probate House Fast
We Buy Probate Property Fast for Cash - No Matter What Condition It's In
If you have inherited a property from a loved one then you may be looking to sell the house or flat as quickly as possible - either for emotional or financial reasons.
At House Buy Fast we are experienced in sensitively helping people to sell their probate property fast. We understand the intricacies of the probate process and will support you throughout the sale.
Many inherited houses are in need of repair or refurbishment which can put buyers off if a lot of expensive work is needed. This isn't a problem for us.
Contact us now to find out more information and how we can help.


Rated 4.7/5 by our customers
Selling an Inherited Property Quickly with House Buy Fast
If you have lost a loved one a property sale is the last thing you want to be dealing with. The process of going through probate and putting a house on the market with an estate agent can be time consuming, stressful and emotionally draining.
At House Buy Fast we aim to take the stress out of selling a probate property. The process is quick and simple:
Request a valuation of your inherited property from one of our property experts
Find out any outstanding debts of your loved one which must be paid, including any secured loans (we can assist you with this)
Work out your selling time-scale
We will deal with solicitors and pay their fees
The money is paid into your bank account once the sale completes (which can happen in just days once a Grant of Probate has been made)
We can buy your inherited house quickly because we have our own cash funds readily available - meaning we don't need to secure a mortgage. We are also very experienced in fast house sales and use solicitors we know can act quickly.
We will support you through every step. Don't just take our word for it, see some examples here of happy customers who have sold their homes fast with our help.
Deciding what to do with an inherited property when a loved one has died can make a difficult time even harder. If you decide to sell the property then we aim to make the process as quick and hassle free as possible.
Jonathan Rolande - Director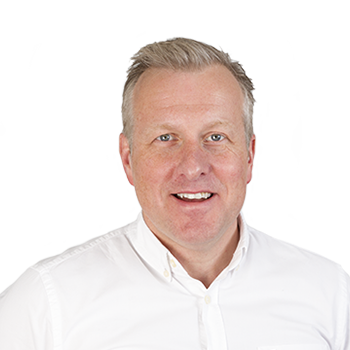 Why Should I Sell an Inherited Property to House Buy Fast?
House Buy Fast is an established and experienced property buying company. We regularly help people sell inherited houses and our staff are incredibly knowledgeable about the probate process.
We can offer you:
If you have any questions about selling a probate property we would be happy to talk you through the process.
---
Benefits Of Using House Buy Fast
Our Quick Sale Service
Traditional Estate Agents
Sale period
3-28 days
6-9 months
Guaranteed
Yes
No. On average, 1 in 3 sales fall through (national statistics)
Repairs needed for house to sell
None
Possible (Agents usually ask for repairs)
Privacy
No Viewings
For sale sign outside and continuous viewings
How Much Will I Get for My Inherited House Using a Property Buying Company?
Property buying companies, such as House Buy Fast, typically offer under market value for a property. However, if you sell your property to House Buy Fast, you will not need to pay any estate agency or solicitor fees, there is no cost for using our service and we offer you a fast, guaranteed sale.
When deciding whether to sell your inherited property through a traditional estate agent or House Buy Fast you should take into account all the costs that are associated with selling a property before making your decision. Below is a table detailing some of the typical costs:
---
House Buy Fast vs Estate Agents Sale
Compare the cost of selling your home with traditional Estate Agents and Property Buyers.
Selling to us (3 days+)
Selling via Estate Agent (6 months+)
Asking Price
£100,000
£100,000
Average agreed purchase price
£77,000
£95,000
Final agreed price after survey
£77,000
£90,000
Estate Agent fees
£0.00
£1,890 inc VAT
Cosmetic repairs (if required)
£0.00
£750
Solicitor fees
£0.00
£1,000 inc VAT
Council tax and other bills (while sales is going through)
£150
£1,800
Average Mortgage payments (while sale is going through)
£0.00
£3,600
Net price achieved
£76,850
£80,960
*These figures are for guidance only, individual sums can vary.
---
What You Need to Know About Selling an Inherited Property
If you are thinking of selling a probate property there are a few things you should know:
If your name is not already on the deeds you must wait for probate to be granted (known as a Grant of Probate). This usually takes around 8 weeks - but can be longer in some cases
While you wait for probate to be granted you can put the property on the market, however you must wait until your name is on the deeds before you can complete the sale
You will need to clear the property before the sale completes - either do it yourself or pay someone to do it for you. If you sell your property to us we can arrange to have it cleared once we have bought the property, if you prefer
If the house is left unoccupied for 30 days or more you must pay for vacant property insurance - so remember to let your insurance company know
You will need to pay bills and any mortgage payments until the house has sold
To ensure you pay the right amount of inheritance tax you will possibly need to pay for independent valuations to be done
We always suggest that legal advice is taken before you make any important decisions. You can get more guidance about taxes on inherited property, money and shares from the GOV.UK website here.
---
Industry Regulators & Redress Schemes
If you're not satisfied with the service provided by a quick house sale company, you can
refer the matter to the following regulators and redress schemes.
---
Frequently Asked Questions
Selling a Probate Property Fast
Read More FAQs
You should always seek independent legal advice before selling your property
Properties We've Bought
Penryn, Cornwall
An end of terrace two bedroom stone cottage with sitting room, kitchen, rear lobby, bathroom, small front garden and courtyard to rear.
View More Properties
Featured In