Sell a House to Downsize Quickly and Hassle Free
Want to Downsize Quickly And Hassle Free? We Buy Homes For Cash
We help people sell their houses to downsize quickly for a variety of reasons. Some people choose to do it to release cash to support children through university or with a house deposit. Others have found their dream home and they want a sale in their chosen timescale so they don't lose it.
Whatever your reasons for selling your house to downsize we have an experienced team who will support you every step of the way.
We are a cash property buying company - which means we buy property for cash, fast.
Contact us to find out more information or how much we will buy your home for.

Rated 4.7/5 by our customers
How Does Selling Your House to Downsize with House Buy Fast Work?
We are an experienced cash property buying company. We have our own cash funds readily available to buy houses quickly. We purchase any house in any condition in a timescale to suit you. We are founder members of The National Association of Property Buyers and members of The Property Ombudsman Scheme.
We make the process of selling your house for cash as simple as possible:
Request a valuation on your house from one of our property experts
Find out the amount outstanding on your mortgage, including any secured loans (we can assist you with this)
Work out your selling timescale and get a moving date in mind
We will deal with solicitors and pay their fees
The money is paid into your bank account once the sale completes (which can happen in just days or a time-scale to suit you)
If your kids have flown the nest and you no longer need the space your family home offers then many people choose to downsize. But selling a house can be stressful and time consuming. That's why many people choose a property buying company.
Jonathan Rolande - Director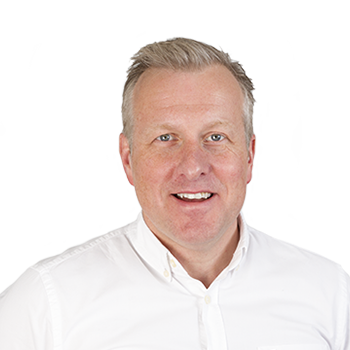 Why Should I Sell with a Professional Cash Property Buying Company?
Cash property buying companies, like ourselves, are a fairly new way for people to sell their property. Although in most cases you will receive a lower offer for your property than the market value many people consider the advantages are worth it. These include:
A cash buyer
Completing the sale in your chosen timescale
No property chain
No solicitor or estate agent fees
A sale no matter what the condition of the property is
No property viewings
---
Our Quick Sale Service
Our Quick Sale Service
Traditional Estate Agents
Timeframe
Timeframe to suit you
Up to 7 months
Reliability
Guaranteed sale
Buyers can drop out (around 30% fall through)
Flexibility
You decide when to move out
Your buyer dictates the move date
Support
We help you deal with your mortgage lender and paperwork if you wish
No help with mortgage lender
Buying property and securing new property
Alfred has been brilliant! He has been extremely courteous, supportive, understanding and very professional. We feel that your company has done its very best to help us achieve a dream for the future.
Client in Leicester, Check A Professional review
How Quickly Can You Buy My Property?
Our available cash funds and property market experience mean we can buy property quickly. On average we buy in around 2 weeks but can buy property in just a few days or even hours.
We can also work to any timescale of your choice. For many of our sellers who need to complete on a certain date this can really take the stress out of selling a house.
---
House Buy Fast vs Estate Agents Sale
Compare the cost of selling your home with traditional Estate Agents and Property Buyers.
Selling to us (3 days+)
Selling via Estate Agent (6 months+)
Asking Price
£100,000
£100,000
Average agreed purchase price
£77,000
£95,000
Final agreed price after survey
£77,000
£90,000
Estate Agent fees
£0.00
£1,890 inc VAT
Cosmetic repairs (if required)
£0.00
£750
Solicitor fees
£0.00
£1,000 inc VAT
Council tax and other bills (while sales is going through)
£150
£1,800
Average Mortgage payments (while sale is going through)
£0.00
£3,600
Net price achieved
£76,850
£80,960
*These figures are for guidance only, individual sums can vary.
---
You should always seek independent legal advice before selling your property
---
Industry Regulators & Redress Schemes
If you're not satisfied with the service provided by a quick house sale company, you can
refer the matter to the following regulators and redress schemes.
Properties We've Bought
Bristol, City of Bristol
A late 1930s mid terraced freehold house comprising hallway, lounge, kitchen, two bedrooms and bathroom.
Bolehall, Tamworth
Two bedroom semi-detached house with lounge, kitchen, two bedrooms and bathroom.
View More Properties
Featured In