What stage are you at?
Do you need to sell your house fast? Tell us what stage you're at and we'll tell you how we can help
Thinking about selling
Find out what you need to consider before selling a property
Selling now
Property not selling
Find out how to improve the chances of selling your home and other options to consider
Sale fallen through
Find out what options you have to get your sale back on track
We're consumer experts on the property market.
HouseBuyFast's director Jonathan Rolande is an expert in the The Sun's  'Squeeze Team' which aims to help homeowners make more informed choices about buying and selling a property.
Part of a top panel of consumer experts whose advice you can't afford to miss out on.
HouseBuyFast's director Jonathan has already helped thousands selling their home. If you need help selling your problem property please get in contact – we will help!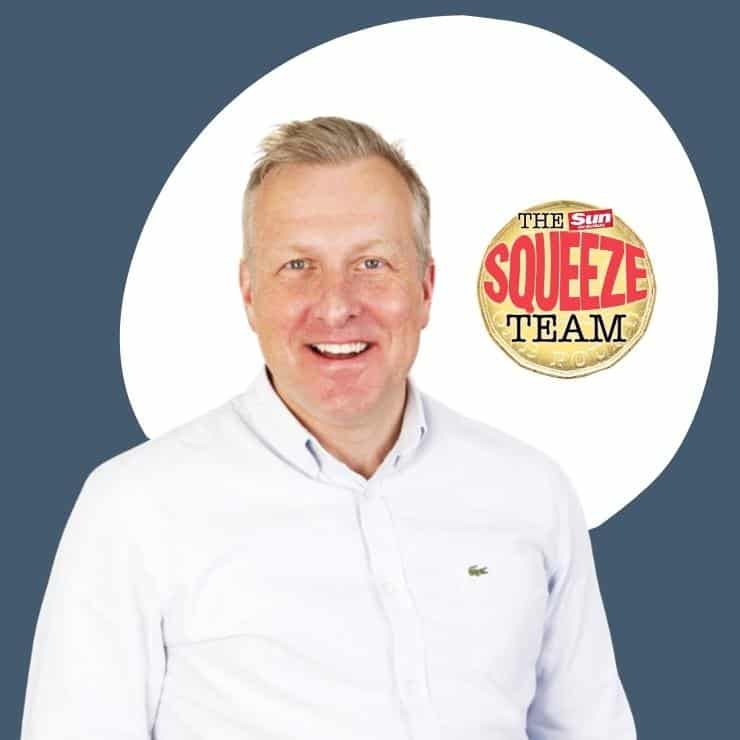 How you can make the most of our home buying service
Two options, choose the one which suits you best
OPTION 1
Sell in 3 days to 3 weeks
Sell your house for cash to House Buy Fast for up to 85% of market value
Getting a quick house sale can be tough. But if you choose to sell your property to a so called 'we buy any house' company such as House Buy Fast, we will make it happen. You will be guaranteed a 100% cash buyer. As we are the direct buyer, there is no property chain so we can proceed fast with the purchase. At House Buy Fast we have a very experienced team who know the property buying process inside out – give us a try.
Often we can complete the sale in under 2 weeks – and in some cases only hours or days. As soon as the sale is completed you will receive cash funds into your bank. If you have an outstanding mortgage we will deal with that too.
Members of the National Association of Property Buyers and the Property Ombudsman.
OPTION 2
Sell in 6 weeks to 6 months
Sell house for cash for full market value via an estate agent
In England and Wales the average house sale takes 3 months and 30% of sales fall through before exchange of contracts.
Although not as fast as a cash buyer, it is still possible to sell your house quickly via this route.
See our comprehensive guide to selling your house quickly for full market value for our best tips and advice.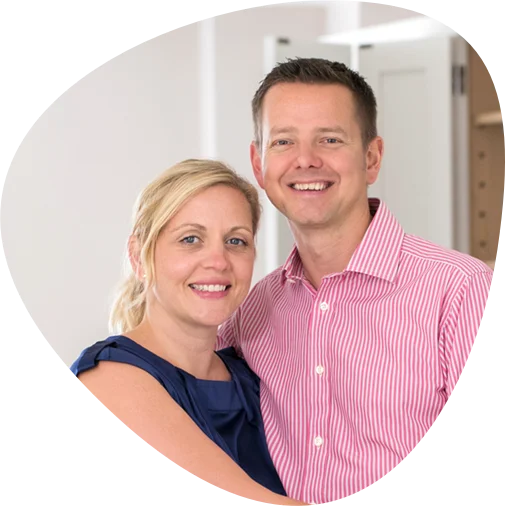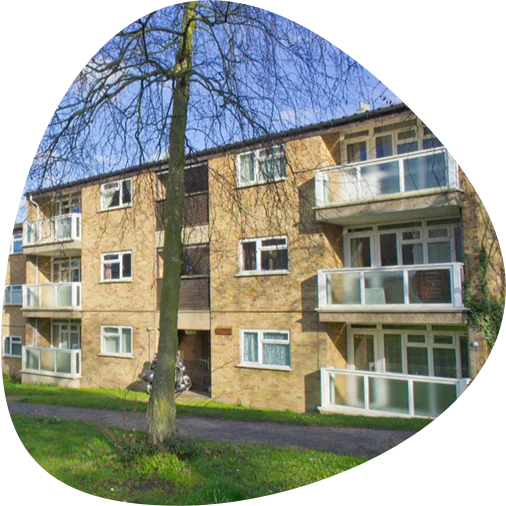 Trusted cash buyer for thousands of quick property sales across the UK in the past 10 years
We contacted House Buy Fast about selling our house when our purchaser let us down for the third time. Duncan Fretter made us a fair offer, arranged all the surveys and we completed in 10 days. I would definitely recommend House Buy Fast to anyone wanting to sell their property in a hurry.
Seller in Southampton

Fantastic service. From our very first telephone conversation to the day the sale was closed. Extremely professional. Every detail was explained thoroughly and we never had to wait more than a couple of hours for our phone call/email to be returned. Highly recommended.
Sandra O'Neill
Help, I need to sell my house fast & don't know where to start!
We all know buying & selling a house is one of the most stressful things you can do. There's the agents, the viewings, the offers, the counter-offers, the gazumps, gazunders and the "actually we've changed our minds". Then if you make it to the end of the process there's the stress of the move itself.
To compound that pressure there are many situations where you might need to sell your house quickly. With the average house sale taking 5-9 months to complete, not to mention the 1 in 3 house sales which fall through according to the Office of National Statistics, you're probably wondering…
Can't someone just buy my house for cash today?
In short the answer is yes, we can buy your house quickly for cash and at a price based on its market value. Just enquire about our 'we buy any house' service. Remember, we cover ALL fees and costs.

How fast exactly is the purchase?
Really fast actually! We've completed on purchases within hours and our typical house sale takes just 2 to 4 weeks. We can do this because as a professional house buyer we have the resources to value your house right away and the cash funds available to buy it quickly.
Sounds great, but how much will I get for my house?
Typically we can offer up to 85% of the current market value of your home depending on factors like its location, condition and how quickly you need to sell. We are always transparent about how we work and how we make money and don't add any hidden fee's further down the line. Remember, you won't pay any fees to us, your estate agent or your solicitor either.

Can I get 100% of my property's market value from a quick sale?
No property buying company is likely to offer you 100% of your property's value. Home buying is a service, and like any business, stock can't be bought at the price its worth in full.
If you'd like to get up to 100% of market value the usual way is to go down the traditional estate agent route and potentially wait up to several months to complete but remember, you'll still have to pay the agent's and solicitor's fee.
Or you could choose a fast property buying company, such as House Buy Fast, with exceptional reviews and see why we're one of the UK's top rated cash buyers for a fast house sale.
Lets do this…help me sell my house fast!
If you think that our 'we buy any house' solution might be right for you, or if you're just curious how much we can offer and how quickly we can buy your house. Complete this form to get your quick cash offer today. There will be no obligation to proceed and you can change your mind at any time, right through to the point we exchange contracts.

Can I sell my property if it has cladding?
We can buy any house or flat with cladding despit the ongoing cladding crisis. It can be hard to sell a house with cladding and we're here to help so find out how to sell your flat with cladding by talking to HouseBuyFast today!
Can I sell a house with a mineshaft?
Coal and other mining efforts have affected thousands of properties all across the UK and many old and forgotten mine shafts have affected properties and their price. We can buy any house in including if you are selling a house with a mine shaft
It's a lot more common than you think and we have a great deal of experience dealing with properties that have been affected by subsidence.
Got more questions?
Contact us and ask us directly either by email or phone. We will be more than happy to help.
House Buy Fast vs Estate Agents Sale
Compare the cost of selling your home with traditional Estate Agents and Property Buyers.
Selling to us for cash

3 days+

Selling via Estate Agent

6 months+

Asking Price

£100,000

Asking Price

£100,000

Average agreed purchase price

£80,000

Average agreed purchase price

£95,000

Final agreed price after survey

£80,000

Final agreed price after survey

£93,000

Estate Agent fees

£0.00

Estate Agent fees**

£1,674 inc VAT

Cosmetic repairs (if required)

£0.00

Cosmetic repairs (if required)

£750

Solicitor fees

£0.00

Solicitor fees

£1,000.00

Council tax and other bills (while sales is going through)

£150

Council tax and other bills (while sales is going through)

£1,800

Average Mortgage payments (while sale is going through)

£0.00

Average Mortgage payments (while sale is going through)†

£1,600

Net price achieved

£80,000

Net price achieved

£86,000
Get a quote
See our guide
*These figures are for guidance only, individual sums can vary.
**Assumes 1.5% of sale price (plus VAT).
†Assumes £80,000 at 4% PA.
Why do you need a quick sale?
Selling your house quickly for cash can help you in a number of situations. These are some of the common reasons customers use us for a quick sale
If you are worried about your home being repossessed you should talk to us immediately. We have helped hundreds of people prevent, delay or avoid repossession entirely.
If you have a problem tenant or a current assured shorthold tenancy (AST) agreement in place making the sale difficult we can help.
If you have inherited a property from a loved one then you may be looking to sell as quickly as possible – either for emotional or financial reasons. We can help.
If you have a flat with a lease under 80 years left on it then you could have problems selling. We buy flats with short leases for cash.
Thinking about selling your house to pay off debt? We buy any house quickly and hassle free for cash in just days.
If you are emigrating abroad or relocating to a new area of the country then organising what is going to happen to your house will be adding to your stress. We can help with a quick cash sale.
Property downsizing used to just be something people did as they grew older and their kids flew the nest. But we are seeing more and more people choosing to sell their house to downsize at other times in their lives.
If you have recently separated or divorced you may be looking for a quick house sale so you can both move on with your lives.
House Buy Fast is one of the largest cash house buyers in the UK. We buy houses for cash and have helped thousands of homeowners sell their homes quickly.
News & Guides
If you're looking to sell your house quickly then our experts tips of the trade are a must read
This article will help you understand how much it costs to sell your house at auction, the process, how it works, and how to choose the right auction house for your property.
Get a free guide to everything you need to know about selling your house fast.
If you want to buy a property at auction then it's important you understand the process. This guide gives you an overview of everything you need to know.
Common Questions
We respond to some of the most common questions our customers have
Are 'We Buy Any House' companies legitimate?
Yes, genuine companies will buy your property regardless of its condition or current state. They will base their estimate on the current market value of the property and then discuss a price with you. Avoid scams by only using legit UK companies.
How do I know a genuine property buyer?
Whilst the quick house sale sector is unregulated there is a collection of companies who formed the NAPB (national association of property buyers) that follow a strict code of conduct. Ensuring the company you are dealing with is a member of them as well as The property ombudsman is a good start. Ask for proof of funds and check their reviews to ensure they are what they say.
How much do a ''We Buy Any House' company offer?
Fast house sale companies tend to offer around 85% market value, this value is based on a few things from the condition of the premises to the neighbourhood value. Each company may offer a variation on this amount so it can be worth shopping around.
How quickly can you buy a house?
Our record is just a few hours! However, generally, we buy a property between 7-28 days but we're very flexible on a time scale that suits you. It's one of the fastest ways to sell a house in the UK.