Sell House Fast - Get a Quick House Sale for Cash
Want to Sell Your House Fast? We'll Buy Your House Fast for Cash
If you need to sell your house fast to a guaranteed buyer you should consider a quick house sale company, like ourselves. We directly buy property fast, using our own cash funds, in a timescale to suit you. We buy houses, flats and other properties.
Whether you need to sell in days, a week or a month, House Buy Fast can help.
You choose when to move out. Submit your details via the button below and receive a no-obligation quick cash offer and free valuation for your property.
Contact us now to find out more information and how quickly we can buy your house.
Sell a Property Fast: How to Sell Your House Fast
Getting a quick house sale can be tough. But if you choose to sell your property to us we will make it happen. You will be guaranteed a 100% cash buyer. We can do this because we have cash funds available to us so we don't need to arrange a mortgage. As we are the buyer there is no property chain so we can proceed fast with the purchase. At House Buy Fast we have a very experienced team who know the property buying process inside out.
We also use solicitors we know can work quickly, although you are welcome to use your own solicitors if you choose. We cover all solicitor fees and unlike some fast house sale companies we do not charge any fees for our service.
Often we can complete the sale in under 2 weeks - and in some cases only hours or days. As soon as the sale is completed you will receive cash funds into your bank. If you have an outstanding mortgage we will deal with that too.
Once we have bought your property we then look to sell it on.
Sell Your House Fast in 3 Simple Steps
Get a quote
We quickly give you a cash offer for your property.

We buy your property
There's very little for you to do and we work to your timescale.

Money to you
The money is sent to your bank account on the day of completion.
Learn more about our process
We often help people who need to sell a house fast for a huge variety of reasons. The fastest sale we've ever done was completed in just four hours, but the average takes under two weeks. We can also work to a date set by you.
Jonathan Rolande - Director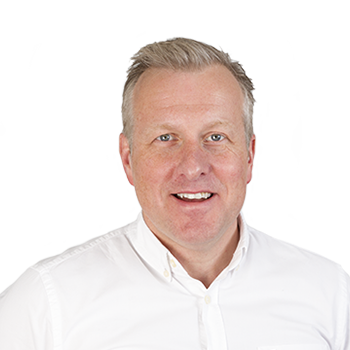 How Much Will I Get For My Property Using a Fast House Sale Company?
Using a fast house sale company means you are likely to receive under market value for your property. Exactly how much this is varies depending both on the property you are selling and the company you use.
When working out whether accepting an offer for this value is the right thing for you and your family it's important to take into account the costs you would have to pay if you sold your home using traditional estate agents. These include solicitor and estate agent fees, mortgage payments and bills while you wait for the sale to complete and any repairs you may be required to do.
Below is a table which you may find useful to help work out these costs:

---
House Buy Fast vs Estate Agents Sale
Compare the cost of selling your home with traditional Estate Agents and Property Buyers.
Selling to us (3 days+)
Selling via Estate Agent (6 months+)
Asking Price
£100,000
£100,000
Average agreed purchase price
£77,000
£95,000
Final agreed price after survey
£77,000
£90,000
Estate Agent fees
£0.00
£1,890 inc VAT
Cosmetic repairs (if required)
£0.00
£750
Solicitor fees
£0.00
£1,000 inc VAT
Council tax and other bills (while sales is going through)
£150
£1,800
Average Mortgage payments (while sale is going through)
£0.00
£3,600
Net price achieved
£76,850
£80,960
*These figures are for guidance only, individual sums can vary.
Sell House Fast Review: Hectic Lifestyle Running Our Own Company
Due to a very hectic lifestyle running our own company we didn't have time for the usual estate agent/viewings type of deal. This company, however, managed to fit everything around the time we had available making the whole experience painless.
Client in Stourbridge, Check A Professional review
Why Do People Use Us to Sell Their House Fast?
The reasons people want to sell a house fast vary from seller to seller. We deal with a wide range of people in various situations who have a variety of reasons for wanting a quick house sale. Just some of these include:
You can find out more about these below:
Sell House Fast Services We Offer
Selling Your House Quickly With House Buy Fast
Benefits of using House Buy Fast for your quick house sale include:
How Long Does It Take to Sell a House to You?
One of the biggest benefits of using a fast house sale company is that you can choose when the sale is completed. This can be days, weeks or months from when you first contact us - it's entirely up to you.
For many of our sellers who need to complete on a certain date this can really take the stress out of selling a property.
Typically we buy houses in 7-28 days - though we can buy them quicker if need to sell your house fast.

---
Benefits Of Using House Buy Fast
Our Quick Sale Service
Traditional Estate Agents
Sale period
3-28 days
6-9 months
Guaranteed
Yes
No. On average, 1 in 3 sales fall through (national statistics)
Repairs needed for house to sell
None
Possible (Agents usually ask for repairs)
Privacy
No Viewings
For sale sign outside and continuous viewings
Sell House Fast Review: Quick Sale Needed
I needed a quick sale so my mum could secure last unit in gated community. I'm a financial services compliance professional and so did lots of research on 'cash buyer' businesses. These guys met all my due diligence requirements. There were no contractual obligations or costs prior to completion, they provided sight of all legal docs early in process, used a well known law firm, used the services of a fully regulated partner business and worked with OFT as founder members of their trade body.
Client in Leicester, Check A Professional review
We know that selling a property is a big decision and that you may want to compare companies. To help we have listed some questions below
Are you a member of The National Association Of Property Buyers and The Property Ombudsman Scheme?

Is it a cash purchase or are you raising a mortgage against my property?

Do you buy property yourselves or are you buying on behalf of others?

Do you carry professional indemnity insurance?

Do you have a complaints procedure?

Are there any fees involved?

The following questions are some you might want to ask yourself, after shopping around.
Do they explain everything thoroughly and answer your queries clearly?

Do you feel that this is a company you would want to do business with?

Are they prompt and courteous when they get back to you?

Do they confirm their proposal in writing?
---
Industry Regulators & Redress Schemes
If you're not satisfied with the service provided by a quick house sale company, you can
refer the matter to the following regulators and redress schemes.
---
You should always seek independent legal advice before selling your property
Properties We've Bought
Folkestone, Kent
A one bedroom flat with kitchen, and lounge. Located on the third floor of an imposing late Victorian five storey mansion style property converted into a number of leasehold flats.
Bolehall, Tamworth
Two bedroom semi-detached house with lounge, kitchen, two bedrooms and bathroom.
View More Properties
Featured In