Sell a House to Emigrate or Relocate
Need to Move Quickly? We Buy Houses For Cash, Fast
If you are emigrating abroad or relocating to a new area of the country then organising what is going to happen to your house will be adding to your stress.
We buy property for cash from people who are emigrating or relocating. They often choose us because we can give them a firm completion date and work to any timescale set. This is something that selling through the traditional estate agent route can't offer.
Contact us to find out more information or how much we will buy your home for.

Rated 4.7/5 by our customers
Selling a House to Emigrate
If you are moving abroad and want to sell your house before you leave then there are lots of things you need to consider:
Do you need to complete by a certain date due to work, school or other commitments? If so, can you afford to rent in your new location if your house sale hasn't gone through?
Is there a minimum price you need to achieve for the property?
Some countries require you have a guaranteed moving date before you can purchase a property in the country. Do you require this?
Do you need to book an international removal company? How much notice do they need?
At House Buy Fast we provide a guaranteed cash offer for your home, a sale completion date to fit in with your needs, no legal fees and no fee to use our service. We also provide a hassle free way to sell your property with minimal effort.
If you are emigrating and buying a property you should familiarise yourself with the property laws in the country you are moving to. Many countries have different laws to England, Wales or Scotland.
You may find yourself legally bound by an offer you have made (when you wouldn't be in your home country) or you may need to provide a firm moving date when making an offer on a property. A local solicitor will be able to advise you.
Moving to another location - whether that's in the UK or abroad - can be very stressful. There's a lot to think about and the last thing you need is for your property sale to fall through. We help many people successfully relocate with no hassle.
Jonathan Rolande - Director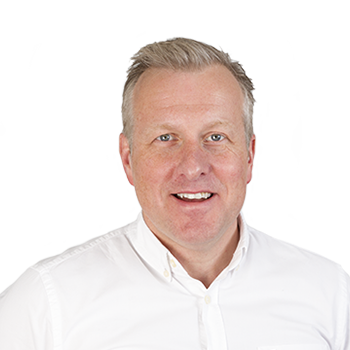 Selling a House to Relocate
If you are relocating to another part of the UK then you may need to make the move by a certain date for work or kids' schooling. If you don't manage to sell your property in time then you may be required to rent in your new location while you wait for a buyer.
If this isn't an option for you then you should consider using the services of a cash property buying company such as House Buy Fast. We can buy your property for cash and fit the sale completion date in around your needs.
Selling House Reviews
Although I am based in the USA for the moment they treated me like I was still in the UK and didn't have an issue making follow up calls to me to ensure the process went smoothly. Great job guys.
Customer in USA, Google review
How Long Does It Take to Sell My House to House Buy Fast?
The fastest sale we have ever done is in 4 hours - but most properties take around 2 weeks to complete. We can also work to any timescale set by you to make your emigration or relocation easier.
---
Benefits Of Using House Buy Fast
Our Quick Sale Service
Traditional Estate Agents
Sale period
3-28 days
6-9 months
Guaranteed
Yes
No. On average, 1 in 3 sales fall through (national statistics)
Repairs needed for house to sell
None
Possible (Agents usually ask for repairs)
Privacy
No Viewings
For sale sign outside and continuous viewings
---
You should always seek independent legal advice before selling your property
---
Industry Regulators & Redress Schemes
If you're not satisfied with the service provided by a quick house sale company, you can
refer the matter to the following regulators and redress schemes.
Properties We've Bought
Penryn, Cornwall
An end of terrace two bedroom stone cottage with sitting room, kitchen, rear lobby, bathroom, small front garden and courtyard to rear.
View More Properties
Featured In