How to sell your house quickly
after divorce or separation
Using traditional estate agency methods to sell your home after a divorce or separation can take many months. You may also have the uncertainty of buyers pulling out of the sale and lots of viewings delaying the process even more. This can be incredibly frustrating and stressful if you are looking for a quick house sale.
At House Buy Fast we aim to make the process of selling your property as quick and painless as possible.
We have cash funds readily available to buy your property. This means we don't need to secure a mortgage and once you have accepted an offer from us we are a guaranteed buyer – meaning we won't pull out of the sale. Our staff are very experienced in getting property sales completed in just days or weeks – or to a timescale to suit you. What's more, we cover legal fees for the sale too, so what we offer is what you get (after loans/mortgage settlement).
The quick house sale process with House Buy Fast:
Request a valuation on your house from one of our property experts.
Find out the amount outstanding left on your mortgage, including any secured loans (we can assist you with this).
Work out your selling time-scale and get a moving date in mind.
We will deal with solicitors and pay their fees
The money is paid into your bank account once the sale completes (which can happen in just days)
I found the help and assistance second to none.
My situation was extremely stressful and I got nothing but kindness and help. I was impressed with the level of knowledge and found Duncan far more knowledgeable than various people I needed to deal with at a very trying time for me.
How quickly can you buy my house?
Our cash funds and experience in quick house sales mean that we can buy your property fast. Often this can happen in under 2 weeks – but it can be as fast as a couple of days or we can work to whatever timescale suits you.
We can do this quickly because we use our own cash funds to buy property, there are no chains, we use solicitors we know can act quickly and have staff with vast experience of the property market.
How much will I get for my house?
When selling your house to House Buy Fast you can be assured that there are no estate agent or solicitor fees to pay, no hidden costs and we do not charge for our service. You will also get a quick house sale although this will not be at 100% of market value.
As with all cash property buying companies the offer we will make for your property will be lower than market value. However, when you take into account all the other costs associated with selling through the traditional estate agency route, the price may seem even better.
In the below table we set out some of the typical costs of selling a house through an estate agent and how House Buy Fast compares.
House Buy Fast vs Estate Agents Sale
Compare the cost of selling your home with traditional Estate Agents and Property Buyers.
Selling to us for cash

3 days+

Selling via Estate Agent

6 months+

Asking Price

£100,000

Asking Price

£100,000

Average agreed purchase price

£80,000

Average agreed purchase price

£95,000

Final agreed price after survey

£80,000

Final agreed price after survey

£93,000

Estate Agent fees

£0.00

Estate Agent fees**

£1,674 inc VAT

Cosmetic repairs (if required)

£0.00

Cosmetic repairs (if required)

£750

Solicitor fees

£0.00

Solicitor fees

£1,000.00

Council tax and other bills (while sales is going through)

£150

Council tax and other bills (while sales is going through)

£1,800

Average Mortgage payments (while sale is going through)

£0.00

Average Mortgage payments (while sale is going through)†

£1,600

Net price achieved

£80,000

Net price achieved

£86,000
Get a quote
See our guide
*These figures are for guidance only, individual sums can vary.
**Assumes 1.5% of sale price (plus VAT).
†Assumes £80,000 at 4% PA.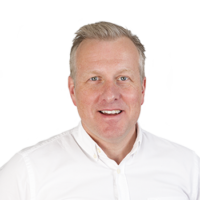 Divorce or separation is a difficult time for anyone but even more so if there is a family home to sell. We are experienced in selling homes quickly and hassle free – allowing you to move on with your life.
Why should I sell my property using House Buy Fast?
In recent years there has been a huge increase in the number of fast house sale companies such as House Buy Fast so we realise it can be difficult to know which company to choose.
House Buy Fast is one of the original fast house sale companies in the UK and is a founding member of The National Association of Property Buyers (NAPB). This means we are signed up to the Property Ombudsman Scheme's Code of Conduct.
We are a family-run business proud of our service and reputation and you can read reviews of us at Feefo.
We know that selling a property is a big decision and that you may want to compare companies. To help, we have listed some questions below you may wish to ask other companies you speak to:
Are you a member of The National Association Of Property Buyers and The Property Ombudsman Service?
Is it a cash purchase or are you raising a mortgage against my property?
Do you buy property yourselves or are you buying on behalf of others?
Do you carry professional indemnity insurance?
Do you have a complaints procedure?
Are there any fees involved?
Can I read reviews on your service?
The following questions are some you might want to ask yourself, after shopping around.
Do they explain everything thoroughly and answer your queries clearly?
Do you feel that this is a company you would want to do business with?
Are they prompt and courteous when they get back to you?
Do they confirm their proposal in writing?
Benefits of using House Buy Fast compared to traditional estate agents
Our quick sale service
Traditional estate agents
Sale period

3-28 days

Sale period

6-9 months

Guaranteed sale

Yes

Guaranteed sale

No. On average, 1 in 3 sales fall through (national statistics)

Repairs needed for house to sell

None

Repairs needed for house to sell

Possible (Agents usually ask for repairs)

Privacy

No Viewings

Privacy

For sale sign outside and continuous viewings
Things to consider when selling a house after divorce or separation
When deciding whether to choose a traditional estate agent or House Buy Fast to sell your home following a separation you might want to consider:
Are both parties agreeable to the sale? If not then you might need to consider options – such as one person buying the other out
How quickly would you like to sell?
Are there any special reasons to move on a set date – such as work commitments or schooling?
Is the house suitable for lots of viewings?
Will a house sale cover the mortgage/loans as well as fees to sell?
Will either or both parties look to buy another property once sold?
Industry regulators & redress schemes
Properties we've bought
A 1985 built three bedroom detached house with single garage and small rear garden.
We bought this partly renovated 3 bedroom terrace house in just 8 working days.
Frequently asked questions
You should always seek independent legal advice before selling your property