This article will help you understand:
How Estate Agent contracts work
What to watch for and;
How to negotiate for a better deal
Estate Agents are salespeople keen to get your house on the market.
In times gone by, agents would be able to take on a property based on no more than a quick chat and handshake.
Their final bills very often came as an unpleasant surprise to the seller.
These days fortunately things are better, but a seller should still be on their guard just in case.
Alternatively, you can use our 'We Buy Any House' property buying service to save you time and money.
Estate agency fees – how much do estate agents charge to sell a house?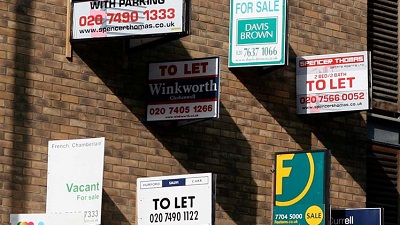 Estate agents all have different fee structures.
Some are a flat rate i.e. £3000 plus VAT or others base the fee on a percentage ie 1.5% plus VAT.
Some charge additional amounts for photographs, advertising, a "For Sale" board or accompanied viewings.
The trick is to find out before you sign, exactly what you're in for.
An estate agent is obliged to spell this out for you in writing and should even de-mystify the percentage based fee by clearly laying out what the likely fee will be all in, including VAT (which at an additional 20% is ignored at your peril!).
Depending on market conditions, agents will often negotiate on their fee with around 1.5% plus VAT in a very poor selling market to 0.8% plus VAT in the good times.
A note of caution about estate agents contracts. . .
Remember as with all things in life, cheapest isn't necessarily best.
A good agent may give you the necessary exposure to sell for thousands more than his cheaper, less active competitor.
You also have the right of a cooling off period if you decide things have all moved too fast.
Just let them know in writing that you wish to cancel within the appropriate time.
Contract and agreement tie-in periods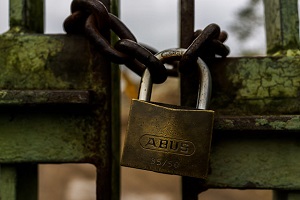 It's not unreasonable that once you commit to an estate agency they will want a tie in period, a specified length of time as a minimum for them to try to sell your property.
Afterall, it costs the estate agents £100's just to get it on the market.
But beware long tie-in periods, sometimes made even longer by ridiculously long notice periods.
We have seen six month tie ins with three month's notice. Far too long.
Again, tie ins can be negotiated down, so don't agree to anything you are not comfortable with.
Hidden charges and fees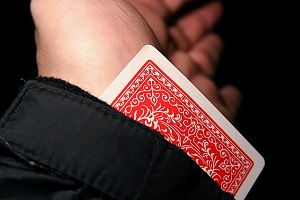 Check before you go ahead for any hidden charges, extras or "upgrades".
Agents make a lot of money bolting on things that often should be included – good photographs being the main one.
Often professional photos only benefit a larger property so look at examples before you buy, or better still, get the agent to include them in the fee (if you can).
Types of estate agency agreements – how they work and what to watch for
There are a few different types of estate agency contracts and each has its benefits and draw backs, so make sure you know what they are and choose carefully:
Multi agency agreement – You can use as many agents as you like and only pay commission to the one who sells your property. The more agents you get working for you, the more potential buyers you will reach, and potentially the higher the offers you will get – but you will pay higher fees. Using this approach depends on what type of property you have, and the state of the market.
Sole agency agreement – This is the same as sole selling but if you find your own buyer, you won't have to pay anything to the estate agent. Although if the contract is open-ended, the agent might be able to claim commission, even years after the contract is over (see below).
Sole selling rights – If your contract gives the agent "sole selling rights" then think carefully before signing. The estate agent in the contract is the only one allowed to sell your home during the period stipulated. And you will have to pay that estate agent, even if you find your own property buyer.
A note of caution about future liability. . .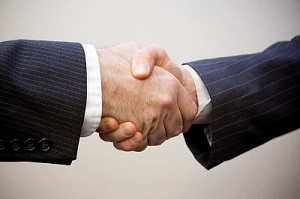 Imagine you were with Agent A, on a sole agency contract.
You were unhappy with their service so terminated the arrangement, served your 2 weeks notice and were off.
You sign up with another estate agent – Agent B – and three months later, the sale of your property goes through.
You pay Agent B the commission you owe them for selling your home only to be approached by Agent A asking for a percentage as well because they argue the purchaser was originally "introduced" by them.
This could happen months, or even years after you left the original contract.
So read your contract carefully and understand what continuing liability you might be signing up to beyond the term of your contract.
Fight any suggestion that you should pay two fees.
Agency contract checklist – what to watch for before signing your contract
Review any estate agency contract carefully before signing and before allowing the agent to take photos or to begin marketing your property.
Be mindful of the following:
Review all commission rates – they should be in line with what you have discussed/ agreed with the agent and should be on the agreed final sale price
Review the type of contract – you should strongly resist agreeing to sole selling rights as this means the estate agent gets a commission even if you find the buyer yourself
Be wary of contracts with handwritten changes – this is used by some to apply additional marketing charges or withdrawal fees, sometimes called "marketing incentive fee"
Review the length of the tie in period and the written notice period – negotiate this if you are not comfortable. Be sure there is no extended introducer commitment period. Open ended sole agency contracts can mean that an agent can still claim commission if it introduced a buyer – even if the offer is made months (or potentially years) after the estate agent stopped marketing your property
Make sure you keep a copy of the signed contract between you and the Estate Agent, this will avoid anyone editing the contract after you've signed it.
Be sure it is clear whether or not VAT is included in the fee
Ensure there are no additional charges or withdrawal fees and that commission is payable upon completion
Ensure you have not been signed up to any in-house services (such as conveyancing, energy performance certificates) you have not agreed to and check that no services have been handwritten onto your contract
If you have any problems with your Estate Agent or property buyer you should contact the The Property Ombudsman.
Picture sources