If you are selling your property then this article will help you understand:
How to increase the number of potential buyers your property is marketed to
How you can potentially sell your property without having to pay any estate agency fees
Common mistakes to avoid and how to get the most out of your estate agent
Article Sections
The Internet Has Changed The Way We Sell Property
The internet is now, by far, the most popular way to sell property.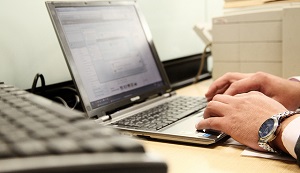 Estate Agents flock to websites such as Rightmove.co.uk and Zoopla.co.uk and no wonder, with Rightmove ranked in the top 50 and Zoopla ranked in the top 100 websites of the world!
Nearly all estate agents advertise on one of these "property portals" and this is the main way home buyers search for property and how estate agents sell houses.
Selling Your House Privately
It is possible to sell your house privately without using an estate agent or going to an auction house.
It can be a lot of hard work but very rewarding; you will effectively take over the duties of an estate agent. This will involve:
Arranging advertising online and offline
Phone calls with prospective buyers
Arranging and conducting viewings
Chasing up solicitors and paperwork
Dealing with surveyors and valuers
Taking offers and haggling on price
Important Note: You will not be able to talk to your buyer's solicitor, due to client confidentiality, which can be a real disadvantage if there is a problem, or if things move slowly.
So you will need to decide if you would rather pay the estate agency fees or do it yourself.
Where To Advertise Without An Estate Agent?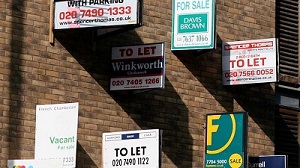 Finding places to advertise your property can be difficult, as an individual you will not be able advertise on the main property portals mentioned above.
Estate Agents pay a substantial monthly fee for this privilege, although this could soon change.
The Government have announced that they are thinking of altering this to make it easier for private individuals to advertise in this way.
For now, here are some places you could advertise your property online:
Online Advertising
Social media (like Facebook or Twitter)
You could combine your online marketing with a little offline marketing too; here are some ideas to get you started.
Offline Advertising
Word of mouth
Local paper listings
Advertise on shop notice boards
Get your own "For Sale" board online or locally
However, selling alongside an estate agent is beneficial because:
It will make your estate agent work harder
You'll attract more buyers and therefore sell for a higher price
Possibly save thousands by finding a homebuyer privately and avoiding estate agency fees
If you do find a property buyer privately, you can always ask your estate agent to progress the sale for you.
You will have to pay the estate agency fees, but the important job of selling your property will be done.
Private House Sales Warning!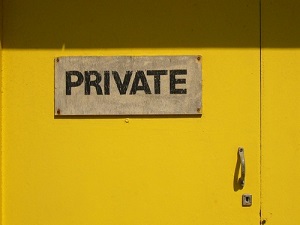 When selling your property with an estate agent, you need to be aware of the different types of estate agency contracts and most importantly, which one you've signed (or about to sign) with your estate agent and how they could affect you.
There are four main types of estate agency contracts:
Sole Agency
Multi Agency
Sole Selling Rights
Joint Agency
It's important to understand how these different contracts work, we'll briefly touch on "Sole Selling Rights".
What To Watch For (Sole Selling Rights)
If you want to sell your house privately or use an estate agent alongside, you will potentially want to avoid the "Sole Selling Rights" contract.
This is because you could end up paying fees to the estate agent even if you do all the work yourself.
If you want the estate agent to do the work for you anyway, then you have no need to worry, but you do need to read these contracts carefully and be aware what you're getting yourself into.
Working With An Estate Agent, Not Against
You will want to maintain a good working relationship with your chosen estate agent.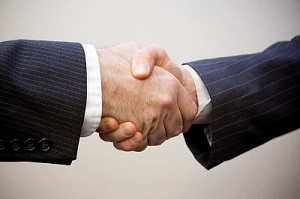 You can start by letting them know (before you sign the contract, if possible) that you intend to attempt to sell the property privately alongside.
It is also worth noting, Estate Agents are very wary of buyers and sellers colluding against them to avoid fees.
This is because a minority of sellers attempt to avoid the fees unaware that they have signed a legally binding contract.
So make sure you let them know that if they introduce a buyer, you will honour their fee.
On the other hand, if you find a buyer and your agent attempts to charge you a fee, ask for documented evidence that they:
Sent property details to the buyer, and/or
Taken the buyer on a viewing of your property
Just because the buyer has registered their details with your estate agent does not necessarily mean you have to pay their fee.
They need to introduce the buyer to your property.
Finally, it is one thing to take a proactive role in the sale of your property and another thing to antagonise your estate agent, so always use the "For Sale" board that they provide.
Online Estate Agents
There is also a new breed of estate agents going online.
Without the overheads and costs of running an office on the High Street, they are able to hire more staff and spend more on advertising, thus attracting more potential buyers.
An online estate agent will use online advertising along with traditional Estate Agency selling methods to sell your house.
The "Online Estate Agents" industry is growing quickly and the fees are substantially lower than traditional local estate agents.

You will generally see the most exposure to potential buyers through this route too.

Tom Cranenburgh – GetAnOffer.co.uk
Quick House Sale Companies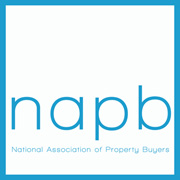 It is also possible to sell your house without using any of the above options. There is a relatively new area of the property industry called "Quick House Sale Companies".
These companies will purchase your property directly, at a reduced price of around 75% – 90% of the market value, within days or weeks.
There has been a lot of attention on this area of the property market; this is due to a minority of quick sale companies lowering the price they originally offered at the last minute.
After an investigation by The Competition & Markets Authority (what used to be called The Office of Fair Trading) The National Association of Property Buyers (NAPB) was formed.
Tips for potential sellers:
Watch out for long tie-ins
Do not accept verbal promises
Check company credentials via the NAPB
Get independent legal advice if your are unsure
Do not proceed until vital details, such as how they value your property, are explained
We hope this article helps you to sell your house online and understand the different options you have available.
We would love to hear your feedback in the comments below.
Picture Sources
Flazingo Photos, Richard Holt, Chris Dlugosz, Ministerio TIC Colombia.