Help with selling a flood risk house- We are able to buy properties in flood zones or properties with flooding propblems however, we understand that not everyone may want to move or use our service so we've also put together some great tips to help with flood prevention and things that you can to help sell a property in a flood risk area.
Flood tiers
You'll want to know what tier of flooding you are at risk of which has been broken into 4 tiers –
High –  a risk of 3%+ flooding each year you're going to want to get some preparations in place
Medium – a risk of 1-3% of flooding you'll want to be aware of options and history
Low – a risk of 0.1 -1% chance of flooding each year you still have a chance but its 'low'
Very Low – the lowest level with UK properties having less than 0.1% chance of flooding
More information can be found on the Government's website.
Quick sale review
Would definitely recommend if you're looking to sell your house fast, the whole service is quick and hassle free.
Flood Insurance
If you are having problems with selling and have to stay it's worthwhile ensuring that you have insurance. If you are thinking of buying a property that is in a flood zone it's worth looking at insurance as soon as you can to ensure that you will have cover and how much it will cost you so you can plan accordingly.
If you are having a problem getting insurance there is a non for profit FloodRe which is designed to help create affordable insurance as long as you meet the criteria:
Criteria for FloodRe-
The property was built before 1st January 2009.
It's in council tax bands A-H.
The insurance holder lives in the property.
You won't be eligible if you don't meet the above or the property is a buy-to-let, leasehold flat with multiple properties, get a few quotes to compare the price and make sure  you get the best deal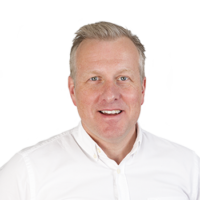 We are experienced at buying properties in flood risk zones
Floodproofing
Knowing how to prevent and in worse case reduce flood damage is very important if you live in an affected area.  Flood proofing your property will make it more appealing to potential buyers.Some of the things that can help are:
Spare sandbags – Local councils can normally supply some but if you want to be proactive and help, you can talk to your local builders' merchants, this will help keep water out but not if the groundwater (water coming up from below).
Air brick covers – an inexpensive asset that stops water coming in through ventilation bricks just make sure you remove them once the flood is over to help keep them working as they should.
Non returnable valves on drains and pipes– no one wants things to come back up through a system like sewage and a chain system to fit it can save in damages and smell!
Storage – shelves and storage high and out of the way so you can keep items that are valuable and don't want to get ruined in potentially dangerous water.
Raising the bar – Raising your home appliances, tv and equipment off the ground can help mitigate risks.
Home improvements
Moving electrical socks 1.5 meters from the ground means they won't be impacted by low-level flooding though it can be costly to re-wire a house.
Wooden floors and carpets are sooo last year! – Having a damp proof floor like concrete/resin and/or tiles can save costs with flooding, using rugs can help and also be removed with any warnings.
Quick-release internal doors – doors that can be removed and moved out of the way can be helpful and avoid them soaking up floodwaters and smells. You can also get front doors or porches raised but this will come at a cost.
Depending on your home style you might find plastic, metal etc. which can dry out faster and absorb less liquid might be a better option for storage in the house.
Water-resistance skirting boards – water-resistant skirting boards can help the water soak in where it shouldn't, varnish only offers limited protection.
Exterior walls – sealing the exterior walls may cause dampness (as the moisture can't escape) but it can also keep the moisture out so it can be an option but depends on the property.
Landscaping – some clever landscaping might help keep the water at bay and failing that try…
Barriers – Whilst expensive they are a great option for protection and if you can get your neighbours to contribute you could seal a whole street.
Flood boards – whilst they require fixed (permanent) frameworks they can be a great way to seal doors and windows when required.
Ask your local environment agency for more information about what local flood defence and recommendations they have for your local area.
Industry regulators & redress schemes
If you are in a flood zone or are struggling to sell a property due to flood-related problems talk to HouseBuyFast who will buy any house in any condition anywhere in England.
Please get in touch if you are intrested in selling your house quickly and hassle free