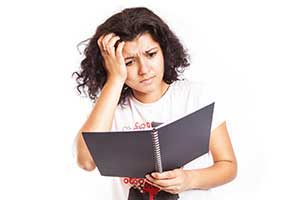 When looking to purchase property you should be aware of the two forms of legal ownership; freehold and leasehold.
There are essentially two fundamental types of property possession.
It is important to know the difference between the two before a purchase is made.
What Does Freehold Mean?
So what is freehold? Simply, a freehold ownership means that you own the building and the land that it is on.
Freehold owners do not have time constraints to limit their period of stay (as happens with a lease) because the property is theirs for an unlimited amount of time.
As a freehold owner it is your name that is lodged at the Land Registry as 'freeholder', with the title as 'absolute'.
This is generally the preferred option for purchasing a house or bungalow as there are not risks, rental payments, or maintenance costs involved with the ownership.
Features Of A Freehold Property
No ground rent to pay
Freehold properties do not have landlord rules to follow
No maintenance costs - responsibility to maintain the property is in your hands
What Does Leasehold Mean?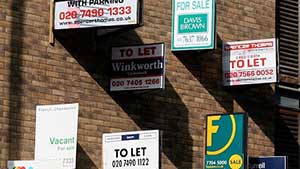 So what is leasehold? A leasehold ownership means that you have been given permission to live in a property on the basis of a lease from the freeholder to use the home for a certain number of years.
Usually, the leases are long term, such as a 99 year lease, but can be as high as 999 years, or as short as 30 years.
Possession of the property will be subject to annual ground rent payments, and after the lease has expired the home will possibly revert back to the ownership of the freeholder.
The lease can be extended if an agreement is made with the landlord on the cost and tenure of the new lease.
Purchasing A Freehold Property As A Leaseholder
Owning a leasehold property where you and the neighbours own the Freehold is a sought after feature by potential buyers, so if you are living in a leasehold property you can consider enquiring into purchasing a share of the ownership of the freehold property (formally known as a 'collective enfranchisement').
The process for purchasing a freehold property as a leasehold owner from the landlord involves serving a Section 13 Notice which requires 50% or more of the owners to collectively agree on the purchase to go through.
How Long Should Be Left On The Property Lease?
Before buying a leasehold property it is worth ensuring that the lease has at least 80 years remaining and is unlikely to drop below 70 years during you're period of stay.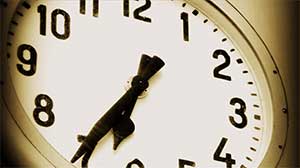 A leasehold property which is likely to drop below 70 years could cause a few issues (House Buy Fast can help with short leases - we buy any house regardless of lease length); it will become a lot more expensive to renew the lease, if this is possible, and a real struggle for potential buyers to obtain a mortgage.
Extending A Lease
If you're searching for a leasehold property to buy and you've come across a few that you like, but you seem to have noticed that there isn't very long left on the lease, then you should try speaking to the freeholder about obtaining an extension (we can buy flats with short leases).
Do this before you proceed any further.
Unfair Treatment From A Landlord
The Leasehold Valuation Tribunal (LVT) can be of great help to leaseholders in many different circumstances.
If you feel the service charges are to expensive, the building insurance is unreasonable, the service is of low standards, the price for an extension on the lease or for the freehold is to high, the LVT can then intervene and help you reach an agreement with your landlord if you couldn't previously negotiate a satisfactory deal with them.