As housing policies feature heavily in each party's manifesto, there is ho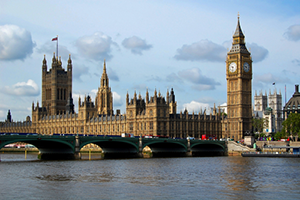 t debate over several housing topics.
Here we've explored the main issues that are currently affecting the market due to the election, as well as policies that will affect it if/when they come into practice.
Reduced Property Transactions
It is fairly common knowledge that periods of political instability make home buyers skittish.
As the lead up to a general election is probably one of the most uncertain times in government, inevitably there are fewer property transactions.
This year, being the first time since 1974 that we've gone to an election under a coalition government.
The usual lull in property purchase volume is likely to be more pronounced, as people wait to see how their house sale will be affected.
Despite this, we expect the number of sales in the three months post-election to match or even exceed the same three months in a non-election year, as trust in the new government builds.
This is a common pattern that we have seen in previous years.
Mansion Tax
Labour is proposing a mansion tax that applies to homes worth over £2 million.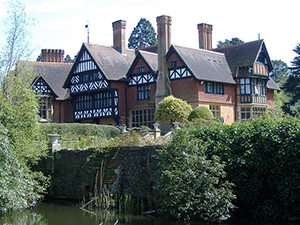 It will be a tiered system like income tax, but there is no definite decision on each band.
However it is expected that the owners of property in the £2-3 million bracket will only pay an extra £250 a month.
The proceeds are to go straight to the NHS, but we could see a decrease in purchases of high value property.
Help To Buy Scheme
The help to buy scheme has been a moderate success and is useful to first time buyers.
The results of the election will decide whether it is scrapped or reduced, which will affect the wider housing market.
Otherwise it will continue to provide a boost to the construction industry and purchase of new builds.
Interest Rate Rises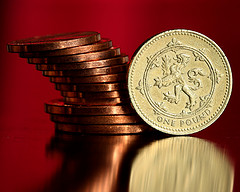 Interest rates could easily go either way at the moment.
The Bank of England is expected to change its record low of 0.5 percent, but whether that is before or after the election remains to be seen.
Either way, buyers will be deterred.
Mortgages Could Become Harder To Get
The Bank of England financial policy committee also wants the power to control how much mortgage lenders can give out in relation to the cost of the property being purchased.
As lenders become more cautious, the availability of mortgages could be affected.
Buy-To-Let Under Threat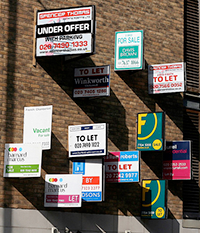 Councils could be given the power to ban buyers from letting out new build homes, which could lead to lack of investment in the lettings sector.
Homes that are more suitable for letting would be much harder to sell.
Higher Property Tax
In general, increases are expected. Scotland is particularly at risk, where the introduction of the Land and Buildings Transaction Tax (LBTT) means buyers will pay 10% on properties worth £250,000 to £1 million, and 12% on anything over.
However it will be very cheap for low-value housing.
Political Party Housing Policies
These are the main policies proposed by each party in order to address the housing problem:
The Conservative Party (Tories)
---
First-time buyers in England under the age of 40 would be able to buy a house at 20% below the market rate, with 100,000 starter homes to be built for them.
The Conservative Party Website
The Labour Party (Labour)
---
Build 200,000 houses a year by 2020, including new towns and garden cities.
Cap rent increases in the private sector and scrap letting fees to estate agents to give a "fairer deal" to tenants.
Greater powers for councils to reduce the number of empty homes.
Liberal Democrats (Lib Dems)
---
Build 300,000 houses a year, with up to five new garden cities in Cambridgeshire, Bedfordshire, Buckinghamshire and Oxfordshire.
Scottish National Party (SNP)
---
Oppose the so-called "bedroom tax".
Provide support from the Scottish government to contribute to the building of new homes.
Scottish National Party Website
The Party Of Wales (Plaid Cymru)
---
Oppose the 'bedroom tax'.
Introduce stricter rent controls.
Insist on written tenancy agreements.
The United Kingdom Independence Party (UKIP)
---
Protect greenbelt land by incentivising the building of affordable homes on brownfield sites.
Establish a UK Brownfield Agency to hand out grants, tax breaks and low interest loans.
Major planning decisions to be ratified by local referendum.
United Kingdom Independence Party Website
The Green Party (Greens)
---
Abolish the right to buy.
Give councils the power to borrow money to build houses or buy them on the open market.
Introduce a rent cap to prevent exploitation by private landlords.
Set up a living rent commission, to work out how to bring rents back in line with incomes.
Home owners unable to meet mortgage payments or under threat of repossession would get right to transfer ownership to the council, at less than market value, and pay rent as council tenants.
Build 500,000 social rented homes by 2020, paid for by scrapping the buy-to-let mortgage interest tax allowance.
What do you think will happen? What are your thoughts on each party's policies? Let us know in the comments.
Image Sources
Andrew Wilkinson, Paul Mison, Tristan Martin, SecretLondon123.