Some TV shows about property are great to pass the time, but few are truly educational.
The problem is that they overstate the myth that modernisation or renovation will automatically add thousands of pounds to the value of your home.
This myth persuaded many homeowners to choose unprofitable home improvement projects that didn't make their money back when they sold their home.
Perhaps they made their homes more saleable but they didn't add any real value. Thankfully rising property values helped them out.
Selling A House – Improvements That Make Sense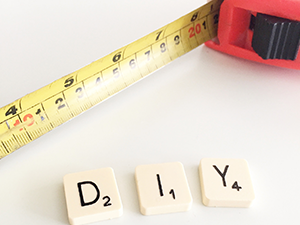 The home improvements that make money take an average of 4 – 8 months to complete.
If you're planning on selling a house quickly, perhaps within the next 6 months, it's best to put any ideas of starting large projects to one side.
You can read our article about inexpensively adding value to your home for some quick tips and ideas that don't involve any major work.
You need to remove any excuse for a buyer to renegotiate on your asking price.
When selling a house, renegotiation starts when buyers find problems within the building survey.
If the building survey states that:
The electrics need replacing
The roof leaks
There's damp
The plumbing should be replaced
Signs of woodworm
There isn't any central heating
You may have a problem as these kind of essentials are best to get sorted before going on the market.
What To Fix Before Selling A House?
This can be backed up by looking at the home improvements that add the most value to your home:
Home Improvements That Add The Most Value
---
Top Home Improvements
Return on Investment
Profit (Median)
Average Costs
Conservatory
108%
£5,750
£5,300
Garden
88%
£4,000
£4,550
Exterior
75%
£4,500
£6,000
Extension
71%
£14,000
£19,750
Roof
63%
£2,600
£4,150
Floor carpets
50%
£2,000
£4,000
Loft
50%
£12,000
£24,600
Kitchen
49%
£4,750
£9,600
Bathroom
48%
£2,350
£4,900
Source: Zopa
I've also done a video talking about if spending money on your home increasing the value, which may be worth watching if you want a deeper understanding.
If you decide you don't want to fix these things, we would suggest getting quotes for the work needed.
This way when the buyer starts to negotiate you know what is a fair reduction in price would be – and you can show them the proof.
The Importance Of Presentation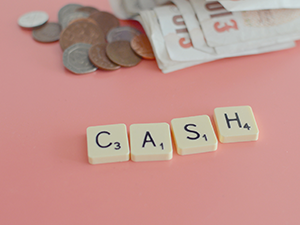 The next step is to make your home as presentable as possible, for as little money as possible.
Many people blindly believe that £1 spent will automatically become £3 profit.
That's the "home improvement myth" we talked about earlier!
The people that tend to benefit from this are:
Just take a look at who sponsors the TV "make-over" programmes!
Again, it may be worth reading our article about inexpensively adding value to your home, to get some ideas.
When selling a house (especially within a time-frame of 6 months), think carefully before replacing your:
Bathrooms-suites
Kitchens
Double glazing
Or installing:
It's best to just follow the age old rule of thumb – "If it ain't broke don't fix it!".
Other things to consider are saving money on the cost of actually moving, for example; solicitors, valuations, mortgages, estate agents fees, home removal companies.
Selling a house is all about meeting buyers' expectations so take a look at your competition (i.e. houses like yours currently for sale near you – use Rightmove or Zoopla!).
After all, that's what your potential buyers are doing!