At House Buy Fast we know living by the sea is a desire for most of us, even in the English climate. The British coast is lined with small villages, established towns and vibrant cities it is important to decipher the benefits of each and get the most for your money.
This comparison infographic looks into the pro's and con's of two Sussex seaside towns, comparing house prices, grocery costs, schools & travel.
To sell your house fast we look at the benefits of your property, and coastal homes are in high demand. Being based in Worthing we thought it'd be best to compare our seaside living standards to that of our closest neighbors in the bohemian city of Brighton.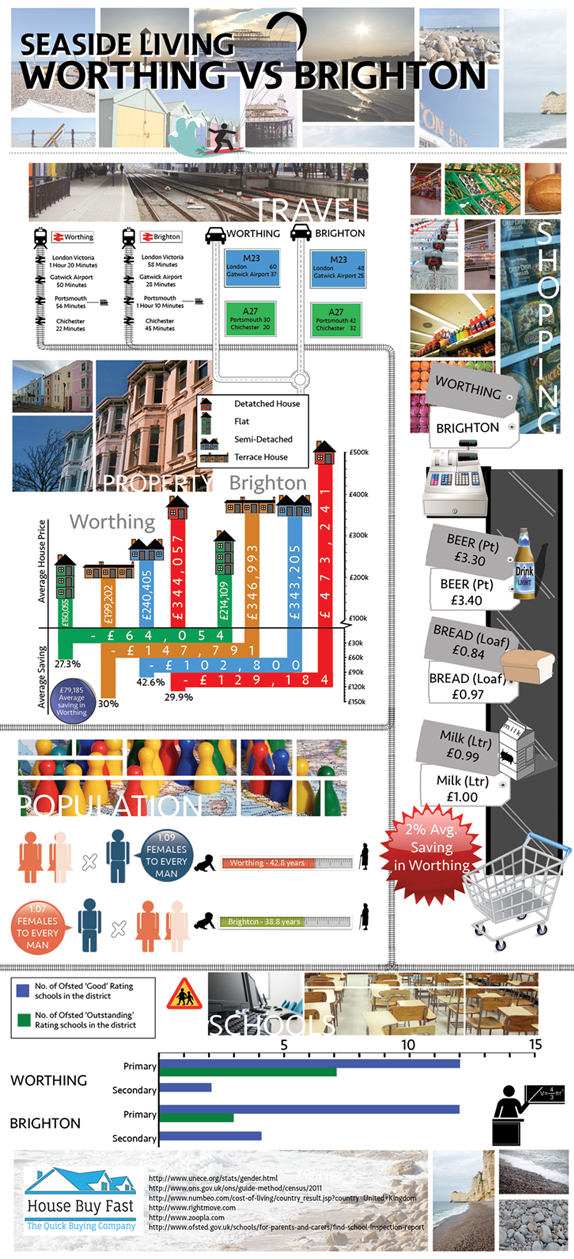 Embed This Image On Your Site (copy code below):

Want To Sell Your House Fast?
Speak to a member of our team and discuss your options with us today.
Written By
---
Related Stories
---
Comments
---