Student Let Story
Around a quarter of the way through the first year of university experience living in shared accommodation, friends of mine began talking about the prospects of accommodation for the forthcoming year and acquiring a different form of property to live in, away from the chaos and temptations of living on campus.

The initial discussions started with informal chats with various groups of people, in hope of finding an appropriate group of students to live with.
The first aspect I considered when seeking out friends was selecting the right number of people to room with, as the thought of living with another group of eight individuals was something that I did not want to experience again when trying to achieve academic success.
I also wanted to live with people that offered something unique with their character, rather than the typical university student who continuously wanted to get trashed and hit up the local nightclubs.
It is important that you live with the right number of friends that won't hinder your academic studies, but also help to enrich your experiences outside of your studies.
From my experience with talking to friends of mine from university about their student houses and the people they lived with during the second year, the process that they went through was very different to mine.
Pro's & Con's Of University Accommodation & Private Rents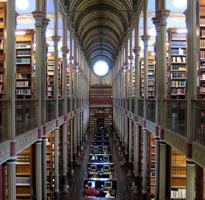 Some did not find people to live with, so they found a room in shared accommodation with students they do not know, and others opted to live on their own.
Either way, after you've found people to live with, or not, there is always a search for property that is privately rented from letting agents, or provided by the university.
Each have their pros and cons, but generally speaking, living in accommodation for students allows for greater social freedom, with no authoritative figure setting rules, or with wardens patrolling to ensure you are not getting up to mischievous activities.
However, if you decide to live in student accommodation provided by the university, the perks of this are that all bills are inclusive of the monthly rental price set by the university.
Protecting Yourself & Being Savvy
An important affiliation that letting agents should be part of are redress schemes, such as The Property Ombudsman, or the Property Redress Scheme, who help resolve disputes with financial compensation or an official apology, if you feel you have been disadvantaged by the letting agent.
When living in student homes as a student it is also necessary that you should be aware of the Deposit Protection Service, who can provide you with an arbitrator if you feel you have been treated unfairly with your deposit, as there can be many issues that arise when you leave and try to obtain your deposit back.
In short, do business with people who are professional or you may regret it later.
Picture Sources