Unique properties are always of interest to us at House Buy Fast, and we recently stumbled upon a renovated crypt from the auctioneers at Austin Gray.
Aptly named The Old Crypt, this rather macabre property is located within the historic town of Arundel, West Sussex, only a short walk walk from the town centre and train station.

Intended for use as an office space or an artists studio, the auctioneers have stated the unusual property has attracted huge interest, and potential buyers have been intrigued by its "tranquility" and "love it or hate it" appeal, despite initial hesitations.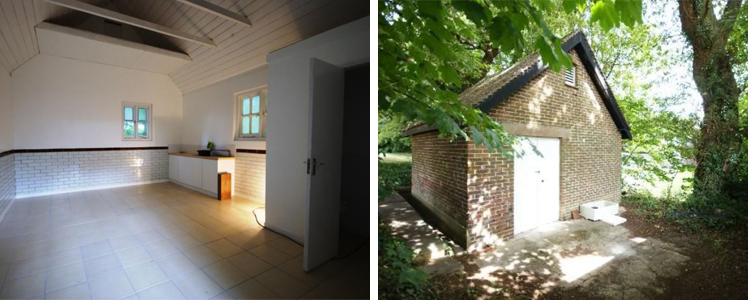 Originally built in the 1920's, the property definitely has some history.
Its position amongst the headstones in Arundel Cemetery leads one to wonder whether any ethereal beings might still dwell within it. Unfortunately the auctioneers were unable to confirm or deny this, but the recent refurbishment and construction of a modern interior would surely see any lingering ghosts eradicated!
The Old Crypt boasts a kitchen area, chemical toilet, car parking, and planning consent for both artisan use and the construction of a mezzanine floor, so it wont just appeal to those with a particular affinity for the occult.
This is the first crypt to appear on the local market, but Austin Gray have sold other unusual properties, such as houseboats and converted sheds.
Expectations are high for the crypt to smash its guide price of £25,000 to £30,000 on the 25th September, as auctions tend to lend themselves to this kind of one-off property over the traditional estate agency method.
Many thanks to Nick Mufton at Austin Gray.