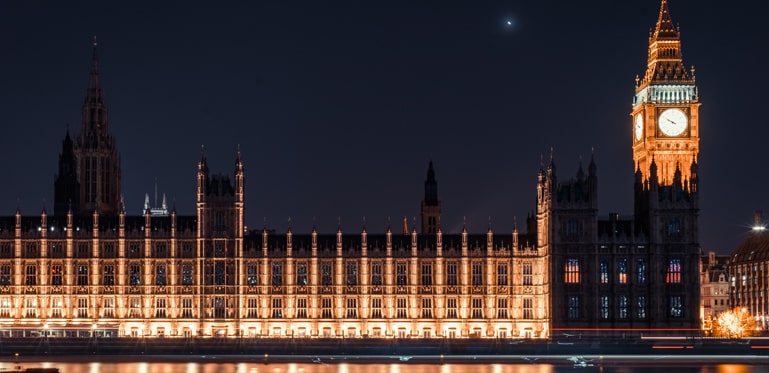 In October 2017, the Government announced that it would be introducing new regulations of property agents (RoPA) and asked Lord Best to form a working group to draw up some proposals. On 18 July 2019, the report was published by the Ministry for Housing Communities & Local Government (MHCLG) proposing a new regulatory framework for all estate agents throughout the UK and all letting and managing agents in England only. The new regulations have been welcomed as until now there have been no regulations and therefore, no protection for consumers in the property market.
Introducing RoPA
The RoPA working group is a group of different professionals, academics and associations from within the property sector and the group is chaired by Lord Best who sits in the House of Lords and who has had many years of experience in the property sector. The group has recommended to the Government that formal regulations of property agents are introduced as well as an independent regulator to ensure that all the rules are followed.
The members of the RoPA working group are:-
The analysis and advice of the working group was presented to the British Government so that it could establish a framework of new regulations that would cover estate, letting and management agents. The new regulations include the introduction of a new professional qualification that will enable agents to legally work as a property agent. They will also have to follow strict new rules and a new code of practice. The new regulator will be an organisation that ensures that all agents working within the sector adhere to the new rules and legislation.
The UK Government Survey
The aim of the UK Government is to protect consumers by improving the house buying and selling procedure and also to protect consumers in the property letting market. The Government wanted to define what changes were needed within the property sector and to gauge public opinion which it did by conducting a public survey which produced the following results:-
84% of respondents said a new regulatory approach should be implemented for property management agents.
85% of those questioned agreed that there should be minimum entry requirements in the form of qualifications or training for professionals working in the property market.
79% felt that there should be more Government regulation for estate agents.
72% said the industry needs to make customers more aware of how they could complain about any aspect of the service they had been given.
New Planned Regulation
Following the feedback from the survey, the Government was able to start the regulation process with the aim that the housing sector would be more closely monitored, standards raised and that consumers would have more power and support in the event of things going wrong.
The legislation will be far reaching. All estate agents across the United Kingdom – i.e. England, Scotland Wales and Northern Ireland – will be answerable to it and also letting agents in England. Letting agents in Scotland and Wales are already well regulated and will be in Northern Ireland soon. Consumers will, in the future, be protected by higher standards of professional service and a set of strict new rules.
Raising Standards Throughout the Industry
The Government's initiative is widely welcomed because until now, property agents have not needed to be qualified or licensed which has meant that anyone can start trading as a property agent and this has led to many headline making stories and a wide range of standards. What has caused a great deal of concern is that consumers have been unprotected even though transactions often involve considerable sums of money. From now on, these transactions will be monitored and safeguarded at each stage.
Business standards will be raised for those working in property letting as currently there are only voluntary trade associations with no legal requirements for professionals to be members. The letting sector of the property market in England is almost completely unregulated at present and this often leads to low and unacceptable standards. Things must change because in Scotland, property agents must be members of the association and in Wales, they are required to be licensed.
Northern Ireland will also be shortly introducing legislation for those in the property letting business – making it necessary that England also introduces legislation. This is given added urgency by the fact that the number of people using the private rental sector in England is continuing to increase considerably.
One well known voluntary organisation working in the property sector is Propertymark which helps people buy, sell or rent their property with competent agents and helps to protect and guide consumers through the myriad of paperwork and procedures. Propertymark was launched in February 2017 and was the combination of five different associations; ARLA (Association of Residential Letting Agents), NARA (Association of Property & Fixed Charge Receivers), NAVA (National Association of Valuers & Auctioneers), ICBA (Institute of Commercial & Business Agents) and APIP (Association of Professional Inventory Providers).
Propertymark evolved because the property industry is not regulated and property buying and selling had become an unhappy and nerve-wracking experience for many consumers and in the rental market, neither landlords nor tenants were getting the level of service that they deserved. The aim of the Propertymark members (who all join voluntarily) is to promote the highest standards within the industry and they have already done a great deal already to help achieve this in all areas of the property industry. Propertymark members have welcomed the Government's announcement about the introduction of new legislation.
"Well implemented regulation for those in the property sector cannot come soon enough." Jonathan Rolande, Director of House Buy Fast
The Working Group's Recommendations
Last week, the working group, chaired by Lord Best made the following recommendations to the Government:
a model for an independent property-agent regulator, including how it will operate and how it will enforce compliance
a single, mandatory and legally-enforceable Code of Practice for property agents
a system of minimum entry requirements and continuing professional development for property agents
clarifying processes and charges for leaseholders
Reading Between the Lines
These recommendations are currently being discussed and are likely to be far reaching with detailed guidelines and legislation for each specific part of the property industry, sales, lettings and property management. Agents could well be required to become members of a new professional body that` will be governed and overseen by regulatory body that is properly funded and tasked with ensuring that all new legislation is adhered to.
A key area that is mentioned and that will be completely overhauled is how agents will be legally entitled to work in the sector. New qualifications could well be introduced to set standards and these could be equivalent in standard to A levels. It is also likely, that once they have qualified, new agents would also have to complete a period of 'on the job' training which could involve home study and their attendance at professional workshops.
There is support within the profession for the Government's tough new approach and many feel that the new regulatory body should be able to make information on banned agents or those facing disciplinary action publicly available as this will build consumer confidence in the property market.
The Bottom Line
Last week's announcement by the Government has definitely been positively received as many property professionals and consumers have been unhappy with the varying – and often low standards within the property sector. This concern has been shown by the increasing number of property agents signing up voluntarily to Propertymark because they feel that consumers need to be confident that they will be dealing with a professional who has higher standards than the legal requirements.
With the introduction of new regulations and a Code of Practice in the near future, a new and very positive chapter in the history of the UK property market will begin… and there will be further announcements shortly.