The budget has been delivered and with the headline grabber of a 50% reduction in bingo duty meaning some of the other items may quickly become yesterday's news.
From a property point of view though, there were some things that will have long lasting repercussions on us all – far more than a penny off a pint or a cancellation of a fuel duty increase.
Personal Tax Allowances
Up to £10,500 which will benefit all, but especially the lower paid where the amount saved forms a higher proportion of their income. With the lower paid being almost completely excluded from property ownership (even with the Help To Buy Scheme – more of that to follow) chances are that they will be renting a property in an already booming market.
Rents are higher than ever due to increased demand from all those unable to borrow large sums to buy, and also because many landlords have already cashed in on the increase in property values reducing the available supply.
I suspect that in the next year or two, many people will see tax savings eaten up by increases in rents and agents fees as the pressure on the private rental sector continues to take hold.
New build is unlikely to ride to the rescue – in a booming sales market new homes are sold, not let. So might "The Silver Landlord" step in…
Pensions Tax and Access
With restrictions to be lifted for releasing pension funds, might we see a mass exodus from high charging, poorly performing funds injecting large amounts of capital into the economy?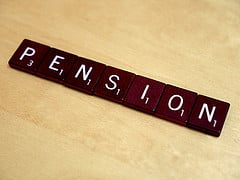 Savings have to reside somewhere so I suspect that we shall see an increase in property acquisition by pensioners in the hope of benefiting from today's reasonable rental yields and an possible increase in capital value.
This would certainly ease some of the pressure on the already overstretched private rental sector.
Help To Buy
Mr Osborne's much publicised scheme gave a triple heart bypass to a patient with a sore throat. The market had pretty much recovered by the time the scheme came into being and has fuelled the boom in the South East especially.
Extending it is a clever move as (short term at least) it removes any sense of panic buying, rushing to make use of it before it is pulled which would rapidly inflate prices and deflate them just as quickly as happened with MIRAS tax relief just before the 80's/90's crash.
It is still of enormous concern that tax payers are subsidising a property market growing at frightening speed and guaranteeing loans that the banks are too wary to give alone.
Too many people after the key of the door may prove to be unlucky for some.
Image Sources:CollageCandy, Simon Cunningham