The recent upturn in the property market has seen a reduction in the average fees charged by estate agents.
This is because houses are selling faster, the quicker sale means quicker turn over for the agent allowing them to cut price to compete for business.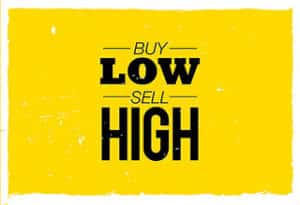 Never slow to find new ways to earn money, estate agents have increasingly turned to Premium Packages bought it on to commission which retail at anything up to £500.
Firstly, it is important to remember that these packs are bought outright and will have to be paid for whether the property sells or not whereas agent's commission is usually on results. Also, it is often simply a case of shopping around a few agents and negotiating with them where you can, and many of the so called premium products will be included for nothing.
So, what is in the typical Premium Pack?
We shopped around and found some of the following items.
Rightmove Premium Listing or Featured Property Slot
You've probably seen that all property on Rightmove is not equal; some have more photographs, bigger box adverts, and little red tabs over the photographs.
Rightmove charge agents for these with agents retailing the product on for anything up to £100 individually, or they include it within the pack. Rightmove say that this Premium listings make the property sell faster and lead to 30% more clicks when viewed online.
Professional Photographs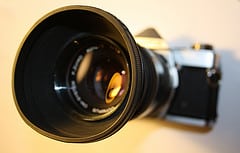 There's no doubt that good photographs are key to selling a property. A Premium Pack will mean a third party photographer visits the property with good wide angle lenses and lighting equipment, as well as a trained eye to take the best angles.
A Free "EPC"
Energy Performance Certificates are required by everybody looking to sell a property, and are often included in a Premium Pack. Don't forget though that your property may already have an EPC. You can check this on www.epcregister.com or book online yourself from £40.
Floor plans
Something buyers are finding increasingly useful and they certainly avoid a lot of wasted visits particularly if your home is unusual in its layout.
Advertising In London
Many Non-London agents pay for a service to advertise their property in exclusive locations such as the West End or Park Lane. Although it is a powerful sales tool, it is difficult to imagine many people walking into a London branch looking for a property in the Midlands, for example, rather than tapping a few details in to their smartphone and seeing everything available by all agents.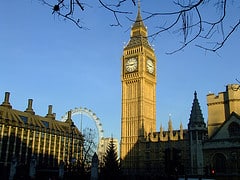 So, in short, are Premium Packs worth the price tag?
For some and not for others will be my answer.
Firstly, shop around to find out if any agents in your area offer these products for free or at a cheaper price.
Secondly, consider what value will be added by having one.
Thirdly, is your house the right style to warrant the cost?
What Commission Is Your Agent Charging?
If it is more than 1.5% plus VAT, and additional £500 fee makes the total bill for selling your home too high. Don't rule it out though as quality photographs alone will be a great help in selling your house faster, but do your homework first.
Image Sources
OTA Photos from Trading Academy, Elliot Bennett, Tim Morris, Paul Mison.