You might've seen the foreign-sounding term 'tenants in situ' and wondered the meaning behind it. If so, you are in the right place! We will explain the term sitting tenant: it refers to a situation when a tenant's place of residence is being sold.
We have observed an increase in properties being sold with sitting tenants and most likely that trend will continue. Last year (2021) Minimum Energy Efficiency Standards were changed and by 2025 all rented properties need to have an EPC rating of minimum 'C'.
As it's a costly process, landlords with many properties in their portfolio realised that it's more cost-effective to sell a property with sitting tenants.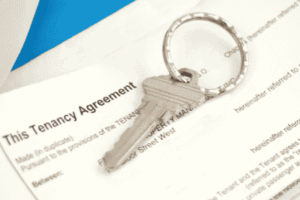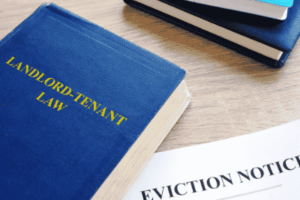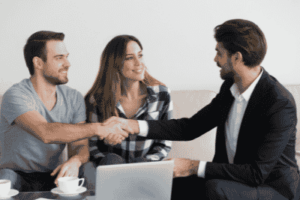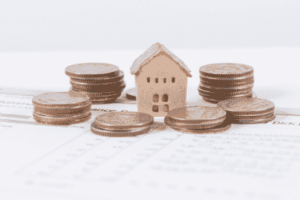 Does a sitting tenant devalue the property?
It depends, for many landlords buying a property with a tenant is a great way to maintain the occupancy without the stress and cost of a refurb and fees for fining a new tenant. Not all tenancies are equal though…
If the tenancy agreement started before January 1989, so over 30 years ago, we call this existing tenancy agreement a protected tenancy or regulated tenancy. Regulated tenants have far greater rights including the right to fair rent. Fair rent means, that any rent increases are reviewed by a rent officer, not the landlord.
That kind of property with protected tenants may have a much bigger impact on the price than an assured shorthold tenancy.
Most tenancies are, as previously mentioned AST tenancies. The great advantage of buying a property with a sitting tenant and an ongoing contract is that you're not just obtaining the property but also an established relationship with the tenant that only needs to be cultivated.
Investment property
When a landlord buys a property with sittings tenants he has no obligations to keep the tenants. If he's after a vacant property with no personal possessions or prefers to have tenants of their own choice they may issue a Section 21. It is the so-called 'no fault' eviction process.
That only applies if the tenants have an assured shorthold tenancy agreement.
Are you a sitting tenant?
If you got a message from your landlord that they decided to sell the property you're living in, it's absolutely normal to feel a bit nervous.
Luckily most paperwork is on the buyer/seller side, so you don't need to worry about that.
When the landlord decides to sell the property few things may happen:
you will get a confirmation of the new landlord's name and address – it's good to keep that with the assured shorthold tenancy agreement.
the new landlord may want to sign a new tenancy agreement
the information that's held in the deposit protection scheme will be updated
the new landlord may want to meet you in person
the new landlord may want to renovate the property
the new landlord may evict you as he's after a vacant property
Can a sitting tenant buy the property of residence?
Yes, sitting tenants could be potential buyers but there is no legal requirement for the landlord to give sitting tenants the opportunity to buy the property. It is up to the landlord who they are selling a property to.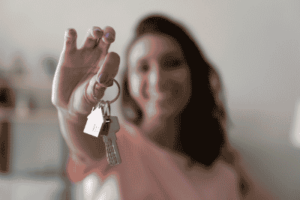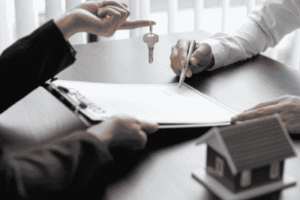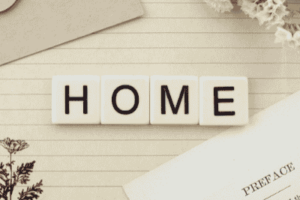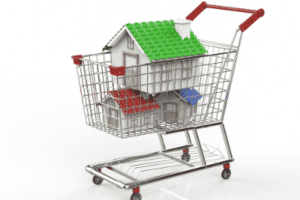 Due to the nature of selling a property with sitting tenants, often the sale is completed through a modern auction or via a professional property buying company. In this instance, we're talking about a cash purchase.
House Buy Fast helps hundreds of people a year move their homes smoothly and stress-free. The cash sale process is very easy and straightforward. Our experienced team of advisors will help you sell the property quickly.
Professional property buyers pay just below full market value but as a seller, you will avoid all the legal costs and do not need to worry about empty property costs and the sale can be completed within days.
How you can make the most of our home buying service
Two options, choose the one which suits you best
OPTION 1
Sell in 3 days to 3 weeks
Sell your house for cash to House Buy Fast for up to 85% of market value
Getting a quick house sale can be tough. But if you choose to sell your property to a so called 'we buy any house' company such as House Buy Fast, we will make it happen. You will be guaranteed a 100% cash buyer. As we are the direct buyer, there is no property chain so we can proceed fast with the purchase. At House Buy Fast we have a very experienced team who know the property buying process inside out – give us a try.
Often we can complete the sale in under 2 weeks – and in some cases only hours or days. As soon as the sale is completed you will receive cash funds into your bank. If you have an outstanding mortgage we will deal with that too.
Members of the National Association of Property Buyers and the Property Ombudsman.
OPTION 2
Sell in 6 weeks to 6 months
Sell house for cash for full market value via an estate agent
In England and Wales the average house sale takes 3 months and 30% of sales fall through before exchange of contracts.
Although not as fast as a cash buyer, it is still possible to sell your house quickly via this route.
See our comprehensive guide to selling your house quickly for full market value for our best tips and advice.