The whole team were surprised and delighted to hear that we have been awarded a Feefo Gold Trusted Service Award in recognition of an 'outstanding achievement in delivering consistently excellent customer service.'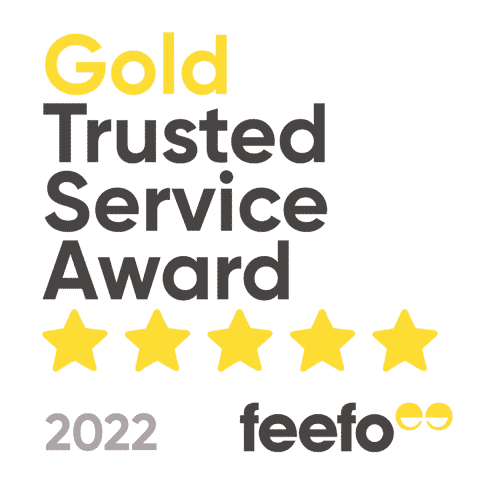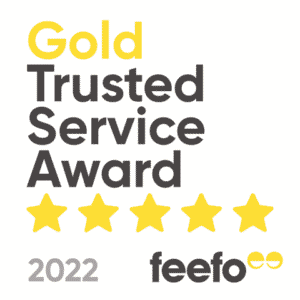 Other recipients include well-known companies such as Tui, Mazda, Iceland and Expedia.
Jonathan Rolande, Director at House Buy Fast said "I'm so pleased to receive the award. All credit goes our brilliant team and to the 300+ customers who have taken the time to leave such valuable feedback. Many of the reviews show just how pleased customers are to find a quick and easy solution to their home-selling issues."
All reviews are independently verified by Feefo so future customers can be sure that they are 100% accurate and genuine.
Reviews such as this in December 2021 from Ms McDonald:
"I have given HBF 5 stars as they were professional, polite and punctual. As I haven't sold a house for over 30 years I am very out of the loop however they  were very patient with me which was very much appreciated."
Or this from Mr Davies in Margate, Kent "' Fantastic efficient and helpful service '
"Fantastic helpful staff, very quick and efficient service with all the relevant information that I asked for and extra info I need at the time to help me understand."
So what next? This year we want to add to our amazing 5 star reviews. We need 167 to reach our goal of 500 so if you're reading this, have used House Buy Fast to sell your property quickly, head over to Feefo and leave a review. Who knows, next year we might just win again!
From left to right in the photo: Amber, Alfred,  Lewis, Duncan, Tom, Chris, Jeff, Luke, Ray, Mario, Claire