Britain Now Home To Almost 12,000 Millionaires' Rows
(Bad News For Buyers And Sellers, Great News For Agents!)
Not too long ago a million pound house was a rare thing indeed. But Britain's booming property market means there are now more streets where the average home is valued at £1 million or more.
A recent report from Zoopla has revealed just how many of these expensive streets there are, and where they can be found.
Overall, there are now 11,673 streets in Britain where the average house is valued at £1 million or more according to their calculations.
London tops the league. The average property price tops £1 million in an incredible 4,544 London streets.
In fact, a mere £1 million probably won't buy you anything in the most expensive streets in Kensington, Knightsbridge and Chelsea. In these streets average prices are all above £2.1 million with the most expensive homes touching £30 million!
While so-called millionaires' rows have been commonplace in London for some time, more places in the regions have joined them this year. There are now 4,366 streets in the South East with £1 million-plus homes – a 28% increase in just one year. Particular hotspots include Guildford, Reading, Sevenoaks and Leatherhead.
The region with the next highest number of £1 million-plus streets is the East of England – which beats the rest of the country by some distance. Here there are 1,464 streets where average house values exceed £1 million – a 16% annual increase. Particular hotspots for expensive streets include Cambridge, Woodbridge and Southwold.
Next comes the South West, a favourite haunt of wealthy second and holiday home owners. Here there are 512 £1 million-plus streets and hotspots include Bristol, Truro and Poole.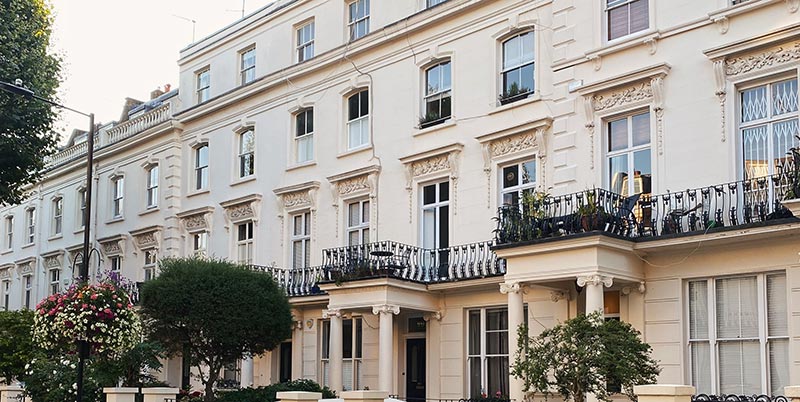 Million pound streets are still fairly rare in the rest of England, the report shows.
The North West has 276 £1 million streets. All of them are in Cheshire, with Alderley Edge and Altrincham topping the list.
In the West Midlands there are 205 £1 million streets. Most are found in the smart Birmingham commuter areas of Solihull and Sutton Coldfield.
The East Midlands has 65 £1 million streets. The Peak District and commuter areas of Nottingham and Leicester figure highly.
In Yorkshire and the Humber there were 55 such streets. North Leeds, Ilkley and Harrogate topped the list.
The North East sits at the bottom of the league for England with 41 streets, mostly in Newcastle upon Tyne and rural Northumberland.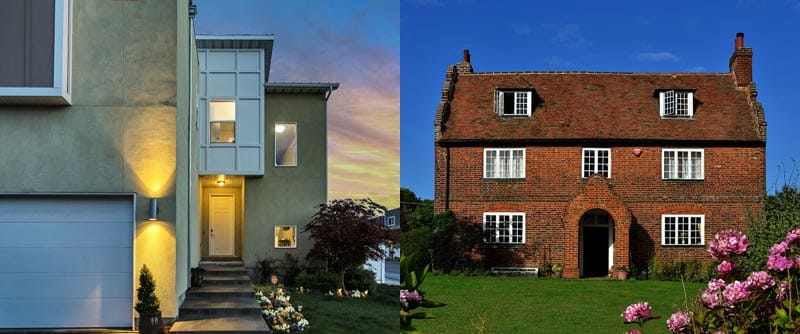 Scotland and Wales have lower property prices on average. Interestingly though, they both saw sharp rises in the number of average £1 million-plus streets over 2020-2021.
Scotland has 136 expensive streets. Seven out of 10 of them in Edinburgh alone. Across Scotland the number of £1 million-plus streets rose by 35% in one year. (From 101 in 2020 to 136 in 2021.)
Wales has just 9 such streets. Llandudno and Pwllheli topped the Welsh league with most of the rest in Cardiff. But that represented a vast 125% rise from just 4 streets in 2020.
Grainne Gilmore, head of research at Zoopla, explained: "This data illustrates how the type and size of properties coupled with some of the most desirable locations around the country create prime areas, resulting in some of the most valuable residential streets in the country."
Jonathan Rolande of cash house buying company House Buy Fast comments: "More million pound streets may seem a good news story, but in reality is it? It puts more streets off limits to hard-pressed buyers, and also stretches sellers looking to trade up."
"Estate agents win of course, as more million pound homes means more commission for them."
Sources
Revealed: Britain's most expensive streets – Zoopla