It is a sad fact that from time to time landlord's must take action to recover their property from tenants be it due arrears, bad behaviour or just because they want to do something else with it such as move in themselves or sell.
Evicting a tenant is a process that needs to be carefully undertaken by landlords in order to prevent legal disputes.
There are various steps that need to be taken, so make sure you have your wits about you and know about eviction law.
Using a solicitor if unsure of the process is a good idea as the consequences of an error can be costly.
Whether you do or don't though, it is advisable to have a good understanding of the legal process. Forearmed is forewarned.
So here's an outline of the process.
Eviction Law
To evict a tenant there are strict laws that must be complied with.
If a tenant hasn't paid their rent for a while, the simplest route may be a "Standard Possession" claim.
This is an online possession claiming service that is dealt with by the court. It costs £250 and allows you to locate court forms and eviction notice forms online.
An alternative method for removing tenants is to use the "Accelerated Possession" claim, which is eligible to you if you are not claiming rent arrears. This process costs £280 and is often faster than the "Standard Possession" claim as there usually is no court hearing to attend.
The Eviction Process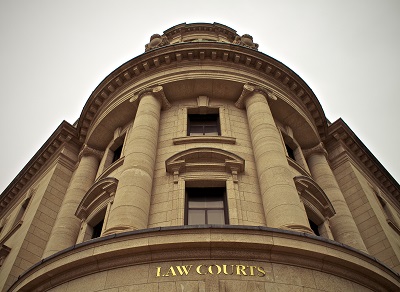 The exact process of evicting a tenant will vary and greatly depending on the tenancy agreement and the terms set out within it.
There are ""Assured Shorthold Tenancies" (ASTs), which come in two different types, with "periodic tenancies" that run week by week, or month by month with no fixed end date, and "fixed-term tenancies" that run for a fixed period of time.
If tenants have ASTs then there is a process that must be followed;
Give tenant's the section 21 Notice to Quit. If terms of the tenancy are broken, for example regular late payments or noise issues, then a Section 8 notice of seeking possession shall be given, identifying the terms they have broken.
Apply to the court for the "standard possession" claim if your tenants do not leave by the specified date. You can apply for a "accelerated possession" order if you are not claiming any rent arrears.
If an eviction letter doesn't work, then you can apply for a "warrant for possession", which gives authority to the bailiffs to visit your property and arrange for the tenants to leave.
In some cases tenants who have started their tenancy before the 27th February 1997 may have an "Assured Tenancy". If this is the case, then a whole different set of processes will need to be applied to evict them, usually making it harder for the landlord. They'll have increased protection rights from eviction.
Assured Tenancy
The criteria for qualifying as an Assured Tenant is as follows:
Pay rent to a private landlord.
The tenant has control over your home so your landlord and other people cannot come in whenever they want to.
The landlord does not live in the same building.
The tenant moved in between 15th January 1989 and 27th February 1997 and your landlord did not give a notice saying it is an Assured Shorthold Tenancy.
The rights of an Assured Tenancy:
The ability to stop other people from entering your house.
Question rent rises.
Get repairs done.
Move tenancy agreement over to somebody else in certain situations.
Reside in property until the landlord gets a court order to evict you.
Regulated Tenancy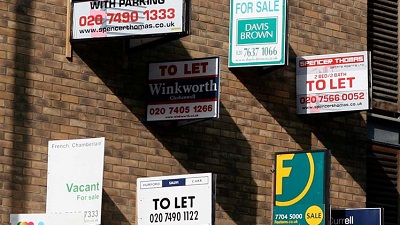 This is a long-term tenancy agreement with a private landlord that has usually started before the 15th January 1989.
Evicting regulated tenants is a difficult process, with their rights reliant on the type of living arrangement they have, the date they moved in, and the agreement in place between the tenant and landlord.
The landlord must obtain a possession order from the court for the tenant to be evicted.
Regulated tenants can only be evicted if:
The tenancy is at the statutory stage.
The landlord can prove a valid reason to the court.
We recommend that you take legal advice prior to commencing any action.
Please remember that you will be asking somebody to leave their home and this is likely to be a stressful experience for them. Landlords should always treat tenants with courtesy, respect and kindness.
We would love to hear your tips on finding a good tenant in the comments below.
Worried About Eviction?
Are you a tenant worried about eviction?
You can get help from the following organisations: