What makes HouseBuyFast the best House buyers UK
Property Buyers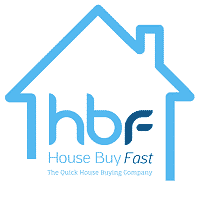 What makes a good property buying company? To understand what makes the best quick house sale companies in the UK you need to know what a property buyer is, you can read 'how it works' with HousebuyFast but overall you should expect some of the following from your house buyer-
Trustworthy
You're placing a lot of faith in any company that might be helping you sell a house. This might be a local estate agent, auctions or a quick house buying service. There is a large difference between each service, the biggest difference is a cash buying company is dealing with a cash sale, which means there are no mortgages, no upfront payment and no fees. The cash offers are exactly what you get when contracts exchange meaning there should be no hidden fees.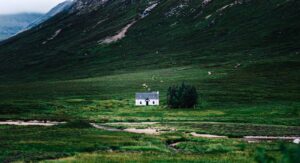 You shouldn't have to fear a sale falling at the last minute or a reduction of price and this can be hard to trust with an online system with someone you've never dealt with before. We recommend looking at reviews, HouseBuyFast has some of the highest reviews (check our Feefo) if you have concerns check out our competitors and compare.
You should feel at ease when dealing with a property buyer, ask any questions upfront and ensure they're dealt with before you progress and don't be afraid to back out if you do not agree with what's being offered.
Quick sale
When 'cash house buyers' offer to buy your house fast you expect it to do what it says, traditionally services like estate agents take months to complete and that's okay if you wanted to get the full market value but sometimes you might need to get a cash buyer in order to sell your house quickly, this might be due to repossession or divorce or any numbers of personal reasons.
You should have confidence that when an offer is made it will result in a guaranteed sale. The quick house sale property sector is not regulated by a governmental body however, there is self-regulation via the National Association of Property Buyers and The Property Ombudsman Scheme. both of which can offer mediation of problems, combined with the research you should be able to make an educated choice of which property buying company you use. TPOS gives some great advice you can use here if you are looking to use a quick sale specialist.
Just because it can be fast, doesn't mean it has to be fast. Whilst you can complete a sale in 7 days don't be afraid to ask for a timeframe that fits your needs. You are the property seller and you should be in control until the paperwork is exchanged it will be your house. Ensure that if you need time to move out, plan for any legal fees associated with e.g. mortgages or moving companies are all covered so when you do get to the final point of exchanging contracts and moving out it's as stress-free as possible, a great quick house specialist will be able to accommodate your needs and even help you plan for everything you need with selling your property.
At HouseBuyFast we are here to help you, our professional team are trained with many common problems our customers need to deal with and we've helped thousands of people.
Genuine cash buyers
One of the first things to look at with a cash house buyer is do they have cash funds? Seems obvious but in fact, a lot of the cash buying companies don't have any money. Don't be afraid to ask for proof of cash funds as you'll find some property cash buyers are just middlemen who pass your data or desperately try to find a buyer and essentially nothing but a glorified estate agency. 
Experience
Experience can't be taught! We've been working in the property industry for a a long time, we are lucky that we have been able to help a lot of customers in a lot of different and varied cirumstances. Through this we've gained a vast amount of expeirnece that a lot of newer property buying companies will be lacking. We've experienced a lot of changes with the property market and we're not planning on going anywhere anytime soon. We are able to give the best purcahse price for property
Estate agents vs cash house buyers
We're going to go out on a limb here and say something shocking: Not everyone needs a property buying company! Every person we deal with has a unique set of circumstance and we're not afraid to say there are other options avallible. We pride ourselves on honest advice and it might be that a tradtional estate agent will help you get a better deal for the property owners or even going to auction with their property.
It might be estate agents do not work for you, it might be they take too long or they cost too much in fees or you are in financial difficulty and need cash as soon as possible and then one of the many house buying companies might fit, there are a lot so do not be afraid to research or even get a few quotes to shop around. HouseBuyFast is a UK leader in the fast house sale sector.
Proof in the pudding
A lot of companies can talk the talk but find it difficult to walk the walk, we've been featured in a lot of publications and even written a book on finding out 'how old is my house'. 
We see a lot of people give fake quotes, fake news and generally struggle to backup their features, you can ask us and we'll be more than happy to give proof of where we've been featured. You can also check out reviews to see what our customers say.