Landlord Daniel Needes hit the headlines for all the wrong reasons when his buy to let property was trashed by tenants who left him high and dry with rent arrears and a hefty bill for clearing rubbish and refurbishing the house he had let to a family for five years.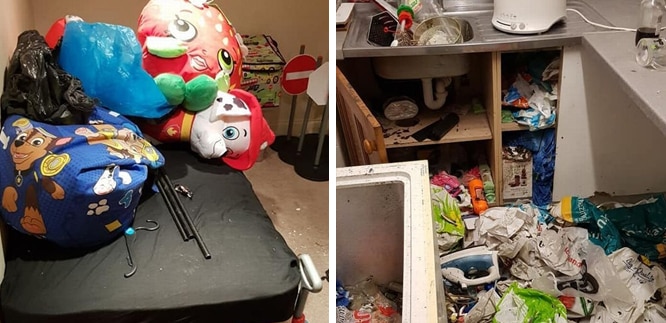 But How Did It Come to This?
Well it highlights the need for regular inspections. If the photos are anything to go by, the issues certainly didn't arise late in the tenancy, the house had clearly been neglected for a long period. As long as landlords make an appointment, they can visit their property on a regular basis – we think 3 times a year in the first 12 months dropping to twice a year thereafter, assuming there are no issues is about right – you'll want to keep an eye on the place but shouldn't be a nuisance to your tenant who has a right to 'quiet enjoyment' of the property.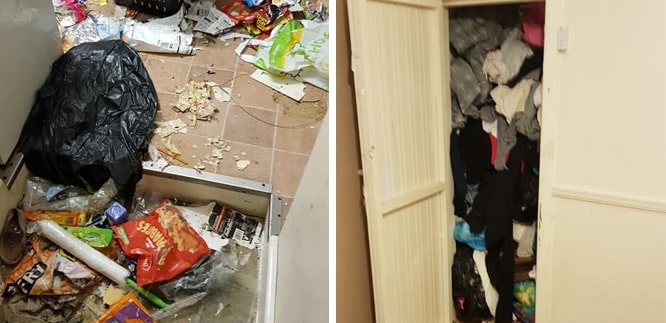 When you visit, remember to record everything in writing and if required, photos. Check that smoke alarms are in place work and work, check CO detectors too. Have a general look at electrics, plugs etc too – it will soon be a legal requirement to have them checked by a professional too.
Remember to also check the outside, roof, guttering and brickwork for faults.
If You Have Any Issues Remember the Golden Rule. Be Tactful
Just because the property is messy isn't cause to get hot under the collar. Perhaps the tenant had been working or had a bad morning trying to get the kids ready for school – we've all been there! The tenant has a right to live as they want (at least within reason) so things should only concern you if they potentially will cause damage to the property. For example, if they have a pet without permission or are smoking there when they said they wouldn't.
If something like this is happening, discuss it with them and back it up in writing. Try to come to an amicable solution but if this is not possible you may have grounds to evict them. However, this is a long, costly and unpleasant process so most landlords opt to simply not renew the agreement.
Sometime you may feel awkward visiting them in their home to address such issues. In that case you can appoint a third party to do a mid-term inspection for you. Most inventory clerks offer this service from around £30 per visit.
If you are concerned a letting property is going to become a headache, selling might well be a good option. Whilst most buyers are looking for a home and so would require vacant possession, some investor buyers will take on an existing tenant but you'll need to declare any issues that you may have had.
Professional cash buying companies such as House Buy Fast will also purchase with a tenant in situ, meaning that you can keep the rental income right up to the day of completion. Another benefit over a 'standard buyer' is that the sale will be virtually guaranteed and there will be no need for marketing and viewings which tenants often find inconvenient and unsettling.
To get the best possible price it is usually best to get vacant possession, clean and redecorate as required and try to sell to an owner-occupier buyer who will generally be able to pay more but there will be uncertainty and of course no rental income for as long as it takes to sell.
To obtain a cash offer from House Buy Fast for a let property, simply get in contact and give us as much information as you can and within just 24 hours, you'll have your price. We'll need to have a survey later on, but initially there is no need to even look inside, so the tenant won't need to be disturbed.