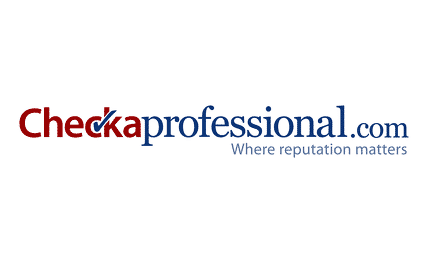 "I was looking at my options for possibly selling my house quickly (I was due in court for a repossession hearing)"
9.8 / 10
I explained to him over the phone the position I was in with my mortgage and that I was simply looking at various options. (a plan B as It were) He was polite and took the time to explain what the company could possibly do for me if the worst came to the worst. It was really handy to know that I had other options at no point did he put me under any pressure to sell all he did was wish me luck for my court hearing. He asked if it would be OK to ring after the hearing to see if I needed to discuss things in more detail. (we agreed over the phone that would be fine and handy either way) He even offered to send me an official letter/E mail to take to court explaining that I was considering selling the house as a last resort. (I could have used this letter to ask the judge to give me more time if things didn't go in my favour) As it was I thanked him and said that I would take my chances as I had an offer I thought my mortgage provider would accept. The judge agreed with my proposal for paying back my arrears and hopefully In a few months time I will be out of this mess!! Duncan phoned a week later to see how things went and if I needed to discuss things In more detail. I explained that things where looking slightly better and thankfully wouldn't be needing to take things further. Through out all this I have been very impressed with the professional approach Duncan and the firm he works for have taken. (I did have doubts about approaching/contacting these type of companies.) As I have said Duncan put me at ease and simply gave me the option of discussing things in more detail at a later date. It was a nice surprise and a refreshing one too again they were very professional during quite a stressful time for me. I would recommend them to anyone thinking about of selling there home not just under my circumstances. I am sure that whatever reasons you have for selling your home they would show you the same curtsey and professionalism as they did for me.
Client in Morecambe, 3 September 2018
"Advised on possible quick sale of my house"
10 / 10
I got in touch with them after searching online. In the end I sold my house via an estate agent but HBF were very helpful. They gave me the info needed then contacted me again 2 months later as I had requested. Although I didn't sell me house through them, I was glad to know they were there in case my sale fell through.
Client in Kingswinford, 26 July 2018
"House sale"
10 / 10
Duncan and House Buy Fast have been extremely helpful to us, providing excellent friendly service. They have waited patiently whilst we have resolved issues and never applied any pressure. They have been very supportive and considerate and enabled us to realise our goals. Many thanks.
Client in Colne, 26 July 2018
"Property purchase"
10 / 10
The company bought my property in the four weeks we agreed. The process was carried out according to our initial agreement and the company was transparent about the service provided and that they would be offering less than the market value. Jeff who was liaising with me, was friendly and informative throughout. I found the company to be straightforward and efficient to deal with and they communicated well throughout the process. Based on my experience, I would recommend the company.
Client in Stockport, 13 June 2018
"For HBF to buy my Mother's bungalow"
The patience shown by Duncan was quite extraordinary. The process took longer than Duncan or myself thought due to problems with the condition of the property. His understanding that I was in a position where I had to be very diplomatic with certain members of my family was very much appreciated. His softly spoken yet professional manner helped de-stress the whole process. Duncan is a key asset of HBF, I think.
Client in Newton-le-Willows, 28 April 2018
"Property purchase"
10 / 10
Having heard many horror stories about these companies we were initially very worried about engaging their services. We were desperate to sell our house as our buyer pulled out at the last minute and we did not want to lose the dream cottage we had set our hearts and future lives on. House Buy Fast were reassuring, efficient and their communication exemplary. They did exactly what they said they would do and we can fault them in any way. Never a position anyone wants to be in but should you find yourselves between a rock and a rock we'd recommend not wasting any time on any other company and just going with this company.
Client in Carmarthen, 22 February 2018
"Expedite the sale of my mothers property to pay for her care."
10 / 10
Efficient, business to achieve what was mutually acceptable. My consideration was that I needed a buyer, fast sale and be confident of the sale within the legal frame work of necessity for payment to Manchester City Council in the payment of on going care for my mum following admission to a care home. I would recommend this company under the same circumstances.
Client in Ivybridge, 20 February 2018
"Advice on selling property"
10 / 10
Very pleasant and honest.
Client in Manchester, 14 December 2017
"Initial advice"
10 / 10
Very informative and efficient.
Client in Rochford, 9 December 2017.
"Very professional and explained the process very clearly"
10 / 10
Clearly explained and courteous.
Client in Bridport, 8 December 2017
"Fast flat sale"
10 / 10
Professional from the start, working with us to try and achieve the quickest possible sale on our instruction. Importantly very understanding that we need a quick deal as another company let us down the afternoon we were due to exchange the next morning.
Client in Pulborough , 5 December 2017
"Discussed house purchase price, etc"
10 / 10
Very clear and professional
Client in Kendal, 29 November 2017
"Advice on house sale"
10 / 10
Client in Bexhill-on-Sea, 29 November 2017
"Discussed how house process worked, etc"
10 / 10
Very polite and explained well.
Client in Kendal, 28 November 2017
"Query over the prospect of selling more property"
10 / 10
I am expecting call backs, however Duncan was really friendly, professional and knowledgeable about his told and sympathetic to my needs.
Client in Hinckley, 17 November 2017