How much commission do estate agents make?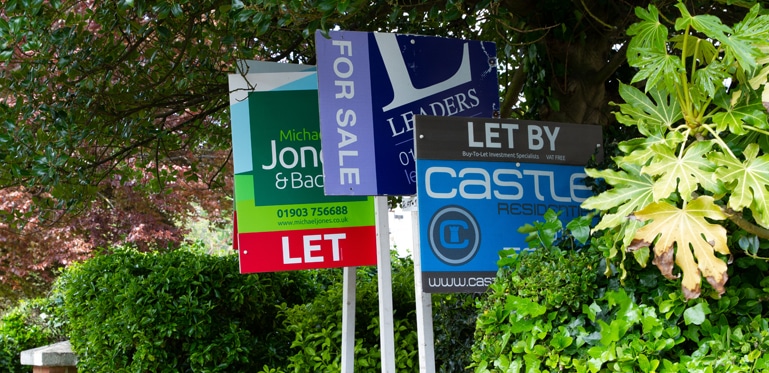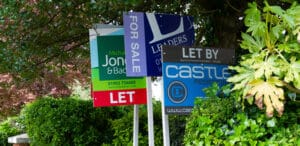 If you are planning to sell your house and are currently considering all the different aspects, it is important to know exactly how much commission your estate agent will make from the sale of your property and importantly, how much their fees are too.
Estate agent fees vary considerably and can add several thousands of pounds to the price tag on your property.
We bring you all the information that you need to know about estate agents; their role in the house sale, their commission and fees and importantly, how to choose a really good estate agent.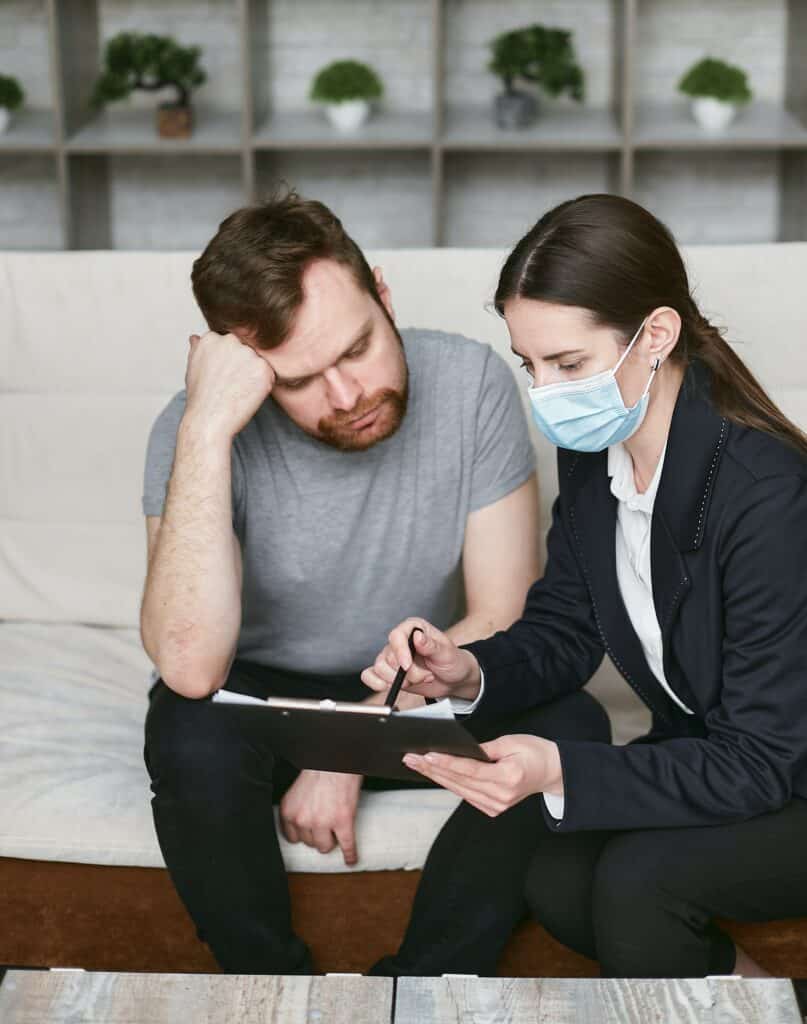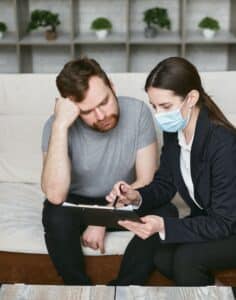 What is the current commission charge?
The commission charged by your estate agent is calculated on the final selling price of the property. In October 2016 The Property Ombudsman introduced a new rule that states that VAT must be included in the commission fee.
If your chosen estate agent is going to be a 'sole agent', i.e. the only estate agent marketing your property, the average commission is 1.4%. Having said that 1.5- 2.5% is common because the agencies believe that property sellers are unlikely to haggle – prove them wrong!
Smaller & local estate agents have more flexibility when it comes to negotiating and reducing their commission charges.  Negotiating a sliding scale of commission can work well too as they will be trying to sell your property for the best price and that will pay them the best commission.
If you decide to list your property with two estate agents, the commission percentage rises to 3%.
If you have a property that will be selling for under £100,000, some agencies do offer a fixed rate commission and these are definitely worth seeking out although not very common on the UK housing market.
Remember that most traditional high street agents are keen to attract new sellers so you can gently encourage them to compete with each other for your business!
What does my estate agent do with the commission?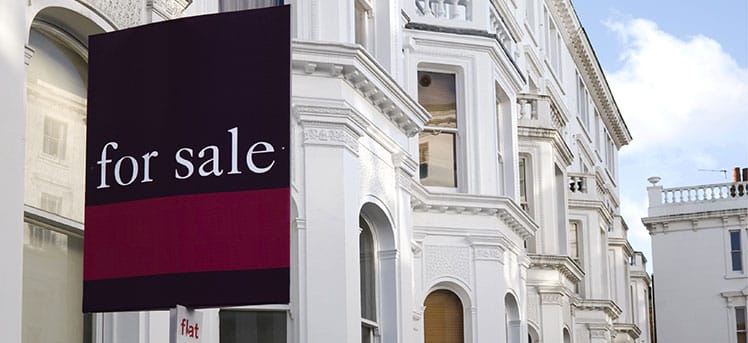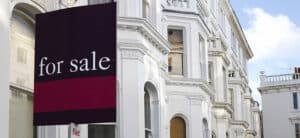 Your commission will be used by the estate agent to help meet their own operating costs, only a small amount will go to the individual estate agents. If you feel that an estate agent's charges are too high, say so and see if you can haggle the price down – you have nothing to lose and money to gain! Estate agents are used to negotiating fees with house sellers.
If you are seeking a Sole Agency Agreement you should try and haggle the percentage down from 1.4% to 1%.
If the property you are selling is going to fetch over £500,000 you should aim to negotiate the commission charge down below 1%.
Does the estate agent also charge a fee?
Yes, they do, but this does vary from agency to agency and also according to the area and the type of house you are selling. It is well worth shopping around to compare estate agents fees and importantly, understanding what you will actually get for your money. When comparing estate agents fees you should also check what is included in their service, we've listed this just below.
Most estate agents have a fixed price fee and are legally obliged to tell you. Typical estate agent fees are based on the value of the property too so the more expensive the property the more estate agent's fee you will have to pay.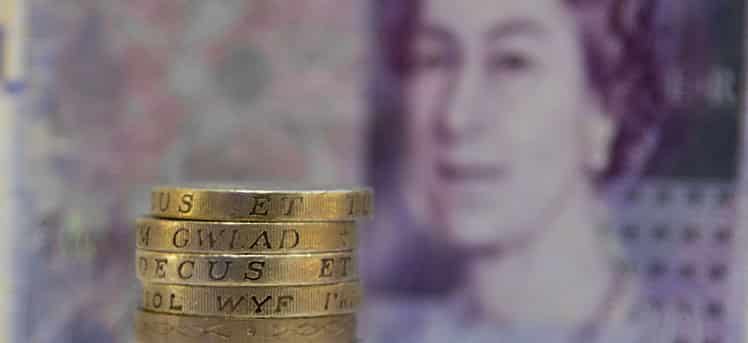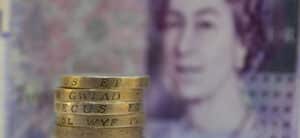 You should get the following services included in the estate agent's fee but do check because estate agents vary and there can be hidden costs.
Most estate agents also have a 'no sale no fee' policy in the event that they cannot sell your property.  The estate agent is also legally required to provide you with full information about their services which should include the following:
● Photographs of your property and floor plans.
● A good descriptive advertisement for your property.
● A sale board is erected in your front garden.
● Your property listed on the main property portals such as Rightmove and Zoopla.
● Price negotiations with potential buyers.
● An assessment report of a potential buyer's financial status.
● Full coordination of the sale process with your estate agent liaising with conveyancing solicitors etc.
● Accompanied viewings with potential buyers.
● Generate an Energy Performance Certificate (EPC) if required.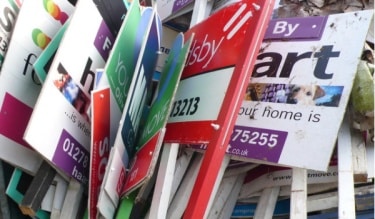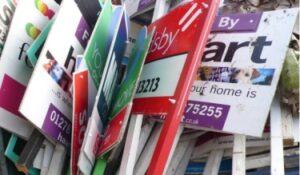 If the estate agent is trying to charge (extra) for any of the above-mentioned charges, it is probably best you go elsewhere.
Once you have decided which estate agent you would like to use and are happy with the estate agent fees, you are usually asked to sign an agreement and this details the terms and conditions. Once you have signed this agreement, any additional charges that the estate agent tries to make must be agreed upon by you in writing and signed. If your property sells above the agreed selling price make sure to check your terms for the percentage of selling fee you may have to pay.
It is worth remembering that you do not have to use any of the additional services your chosen estate agent offers such as conveyancing or a solicitor. You are quite within your rights to choose your own. A conveyance will help with giving the property valuation too and they tend to be independent so it's something to remember.
What are the 5 different types of contracts you can have with your estate agent?


Your chosen estate agent will offer you a variety of different contracts and it is good to take your time to fully understand the differences between each and which particular contract will suit you best.
The Sole Agency Agreement
A sole agency contract is the most common type of contract and this agreement gives the estate agents the sole selling rights for your property. This is usually only applicable for a fixed term which is clearly stated in the contract.  This type of agreement means that if you sell your property privately that no fee will be payable to the estate agents.
Multi-Agency Agreement
This type of agreement is more expensive (higher fee) but does mean that you can list your property with several estate agents and they will all be marketing your property. The agency that successfully sells the property will get the commission.  This can be helpful if you wanted to have a variety of agencies working for you.
Sole Selling Rights
This type of agreement means that the estate agents will still be marketing your property exclusively, but the difference to a 'Sole Agency Agreement' is that should you find a private buyer yourself, you will still be liable to pay the estate agents a fee.
Fixed Fee Agreement
This type of agreement is for a fixed fee commission rather than a commission based on a percentage of the sale price. This type of agreement works out cheaper and is ideal if you are selling a lower-priced property. The main disadvantage is that the fee must be paid upfront. This type of agreement is offered by online estate agents.
 An Open-Ended Agreement
With this type of agreement, you will pay a fee to the estate agent if your house is sold following an introduction they made – even if several years have elapsed between the introduction and the sale and completion day.
How do I choose a good estate agency?
If you have gathered a few price quotations from different estate agents and they are all offering similar services, it can be difficult to decide which one to choose. It can go beyond just comparing estate agent fees!
The estate agency charging the highest fees is not necessarily going to give you a better service. The cheapest estate (with a lower fee) agent might struggle to sell the property so it can be hard to pick a good medium.
There are some points that are worth considering before you make your choice.
● Is the estate agent responsive to telephone calls and emails?
How quickly did they react to your initial enquiry?
● Is the estate agency window attractive and current?
Are the property descriptions on display enticing?
● How good is the agency's online presence?
Is the website clear and easy to navigate?
Are house details and photographs comprehensive?
Does the agency offer 360º video tours of its properties?
Most house buyers start their house hunting online these days.
● Does the estate agency have a good reputation?
How do the online reviews read?
● Is the estate agency performing well?
Does it usually secure house sales at the asking price?
If the answer is 'yes', it could be financial to your advantage to incur slightly higher fees.
● Is the estate agency one of the main ones in your area?
Take a drive and see which company's 'For Sale' boards are predominant.
● Does the estate agent have really good local knowledge?
This can really help to sell your house, local agents with knowledge of the local market can help to identify who might be looking to buy in that area.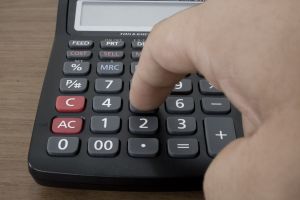 It is worth bearing in mind that an online estate agent with a fixed-fee contract may not put in as much effort as if they were selling for a percentage-based fee. Most agents want to earn the most commission with minimal effort!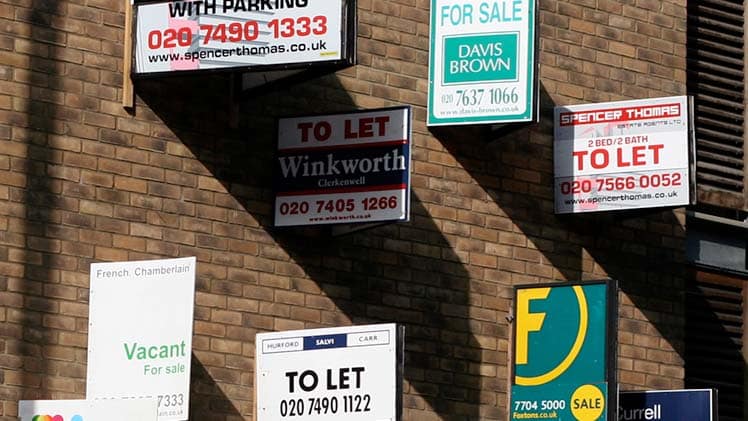 Points to consider before signing with an estate agen
What types of contracts do the estate agent offer and are some of them ideal for you?
Is the estate agent pushing for a sole-selling rights agreement or an open-ended agreement? These both involve a long-term commitment that you may not want.
Check through the contract carefully and make sure that it includes all the services that you need. Confirm that there are no hidden costs in the contract.
Does the commission that you will be charged on completion of the property sale include VAT  –  it should do.
The commission is usually payable on the completion of the property sale, but it is advisable to check this point. Online agencies usually request payment upfront.
Discuss the length of commitment with the estate agent. It should be for a limited period of time that you are happy with. The usual 'lock-in' period for a sole agency agreement is 4-12 weeks.
Beware of the clause regarding 'Ready, Willing and Able Purchaser' and do not sign a contract containing this clause.  By signing a contract containing this clause you are agreeing that you will pay the estate agent for finding a buyer in years to come when you may well have changed your mind about selling your house.
When will the Estate Agent's fees be payable?
Your estate agent will be paid on the completion of your house sale. Usually, the seller's solicitor pays the estate agent with the proceeds from the house sale and then sends the balance of the money to the house seller.
It is important to ensure that your estate agent is paid on time as otherwise, you may incur interest charges on the payment due.
Alternatives to estate agents
If you're looking for alternatives to selling property with high street estate agents when there are some great alternatives and we've listed a bit more about them.
They'll all have different fees compared to traditional estate agents but it can be worth a look if you've not been able to sell or you're finding the estate agents fee a bit too high.
Online estate agent fees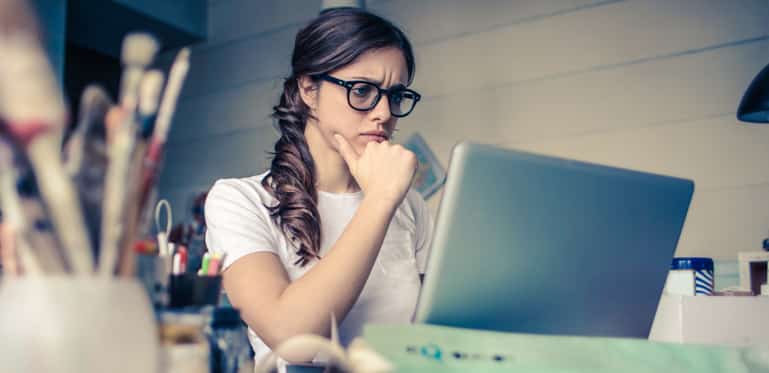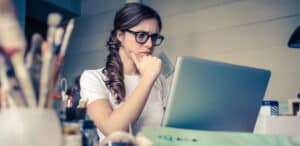 Online estate agents can be a good alternative to high street agents as they don't have to worry about paying for premises etc.
Whilst their fees can be lower there are also fewer options to sell and if you do not sell you might still need to pay the fees and remain in an unsold property.
You will normally get listed on property portals which is one benefit and recently the housing market has boomed so it can be a good alternative but caution on what you get for your money should be paid close attention.
Auction fees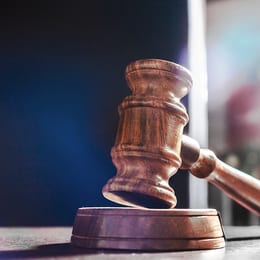 Putting your property on auction can sometimes be a faster route than using a traditional estate agent however, you are normally required to pay a fee up-front and there is no guarantee of a sale or in fact how much you may get for the final sale price of the property though you can establish a reserve so you know what the minimum is, this may be lower than the market value to encourage bidding.
Quick House Sale specialists
Whilst you don't pay fees for using this service you also do not receive the full market value for your property. The reduced price seems off-putting but the ability to sell a house in a week makes up for the reduction. It's not a service for everyone but can be a good alternative for problem properties where most small estate agents wouldn't be able to sell. You can usually get a no-obligation cash offer from quick home sales companies