We Buy Any Home, Anywhere in the UK in Any Condition
At House Buy Fast we believe everyone should be able to choose when they sell their house - no matter what condition it's in.
We are an alternative to the traditional estate agency route for selling your house - we buy any house for cash anywhere in the UK, even if it's in a poor condition or has a short lease.
Get a Guaranteed CASH Offer For My Home
How Does the We Buy Any House Process Work?
We make the process of selling your property as quick and easy as possible.
We have access to cash funds meaning we don't need a mortgage and there is no property chain. After buying your property we look to sell it on.
If needed we will carry out any necessary repairs to get it onto the market.
Getting Started is Simple
Request a valuation on your house from one of our property experts
Find out the amount outstanding on your mortgage, including any secured loans (we can assist you with this)
Work out your selling time-scale and get a moving date in mind
We will deal with solicitors and pay their fees
The money is paid into your bank account once the sale completes (which can happen in just days)
We have helped many people who have struggled to find a buyer for their property due to it being in a poor state of repair or having a short lease.
Jonathan Rolande - Director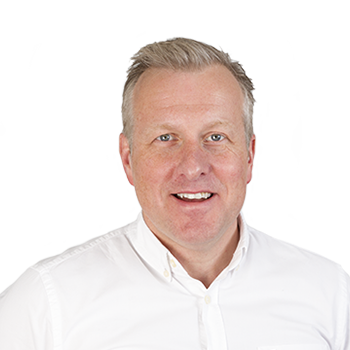 Selling a House in a Poor Condition
If you have a property which is in a poor condition then it can be very difficult to find a buyer using the traditional estate agency route.
And, even if you do find a buyer they can often pull out if the survey reveals more problems with the property than they originally thought. This can be frustrating and very stressful.
At House Buy Fast we will literally buy any house. In the past we have bought property which has issues with:
Damp
Subsidence
Asbestos
Structural issues
Clearance work required
If you are having trouble selling your property please get in touch to find out how we can help you.
We also buy flats with short leases.
How Quickly Will You Buy My House?
We can buy your house fast. We have a very experienced team who can get your property sale moving quickly.
We typically buy houses in around 2 weeks - although we can complete the sale faster if your circumstances require.
As well as offering a quick house sale service we can also buy your property in any timescale you choose.
How Much Will You Pay for My Home?
The offer you will receive will be under market value. However, we do not charge any fees for our service and we will pay for all solicitor fees.
When deciding whether to sell your home to a cash property buying company you should take into account other costs you may incur if you sell through the traditional estate agent route - such as repair costs, bills while you wait for the sale to go through.
---
House Buy Fast vs Estate Agents Sale
Compare Traditional Estate Agency & Property Buyers
Selling Your House Fast vs Estate Agency Sale
Selling to us (3 days+)
Selling via Estate Agent (6 months+)
Asking Price
£100,000
£100,000
Average agreed purchase price
£77,000
£95,000
Final agreed price after survey
£77,000
£90,000
Estate Agent fees
£0.00
£1,890 inc VAT
Cosmetic repairs (if required)
£0.00
£750
Solicitor fees
£0.00
£1,000 inc VAT
Council tax and other bills (while sales is going through)
£150
£1,800
Average Mortgage payments (while sale is going through)
£0.00
£3,600
Net price achieved
£76,850
£80,960
*These figures are for guidance only, individual sums can vary.
---
You should always seek independent legal advice before selling your property
Properties We've Bought
Sheerness, Kent
Three bedroom terraced house with lounge, family room, kitchen and bathroom.
View More Properties
Featured In