How To Sell Your House At Auction
And Choose An Auction House
---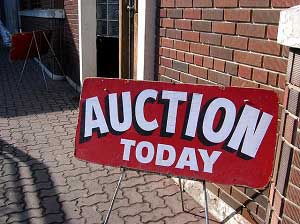 Increasing numbers of people are looking to auction houses to sell their properties.
This is due to the popularity and demand for auction house properties which can sometimes lead to the price being driven up.
Buyers love auctions too – they're fast, exciting and relatively straight forward.
Better still, there are often plenty of bargains to be had!
Whatever the reason, selling at auction can be a good alternative to the traditional route of selling through an estate agent.
Why Should You Sell At Auction?
And The Type Of Properties You'll Find
When putting your home up for auction, you've got to ask yourself this question - is your property suitable for the auction process?
Auction rooms tend to attract buyers who are specifically after a refurbishment project or reasonably priced property.
You'll also find properties such as bank repossessions, probate sales and problem properties that you just can't seem to get a valuation on.
Other circumstances could be that you simply need a quick house sale due to unforeseen events such as a job relocation, inheritance or discovery of a structural issue that may make it tricky to sell.
The Process Of Selling A House At Auction
And How To Choose An Auctioneer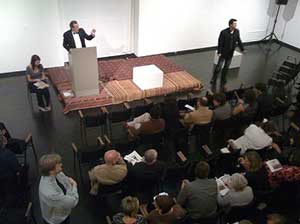 When you decide to sell at auction, you will need to choose a suitable auctioneer.
There are many to choose from, some specialise in auctions only, you can also make use of an auctioneering division within an estate agent.
Of course costs, reputation and process will slightly vary when choosing an auctioneer.
We would suggest a budget of around 2.5% of the sale price as the costs.
Sometimes you are also required to pay for advertising and legal costs, often in advance of a sale so consider the option carefully before you spend.
Using more established companies could be more beneficial as they will have the largest database of potential purchasers, meaning more people will potentially see your listing in advance to auction and hopefully lead to a more successful price.
Your next step would be to instruct a solicitor to prepare contracts, the legal pack and any special conditions that you require for the upcoming sale.
Want To Sell Your House At Auction?
Speak to a member of our team and find out how to sell your house quickly.
All personal information that you provide here is completely confidential.
Setting The Guide Price And Reserve Price
The reserve price is crucial, it's very important to get this right as once the price has been matched, the property will be sold and there is no going back!
Next you'll need to set a guide price, remember make this attractive to buyers as you don't want to scare people off with an outrageously high starting price, but also don't be too unrealistic with a low guide price.
If your house doesn't make the reserve price, don't worry - you can also accept the last bid price and the auction terms and conditions still remain – assuming that the bidder is still willing.
Preparing For Auction & Offers Before Auction
Once the auction house has produced the catalogue, you should be ready for viewing arrangements to be made - when interested parties can come and view your property.
As ever when trying to sell your property, ensure that it looks as good as possible.
Potentially you will get offers before auction, this is fine and it is completely up to the vendor (you) if he/she accepts the offer or not.
This could be seen as risky as you never know how much you will achieve at the auction room, it could be less or it could be more.
The Auction Day
When the big day is upon you, you don't have any obligation to attend, but we would strongly suggest going along!
It's a great experience and can prepare you for the next time you use an auction house.
Hopefully your property will sell, however if your property fails to meet its reserve price don't worry as you can negotiate a deal lower than the reserve with the bidder.
The auction house terms and conditions still remain the same and the deal can go forward.
Request A Call Back
Speak to a member of our team and find out how to sell your house quickly.
All personal information that you provide here is completely confidential.
Selling At Auction Infographic Tips
---
(Click image for larger version)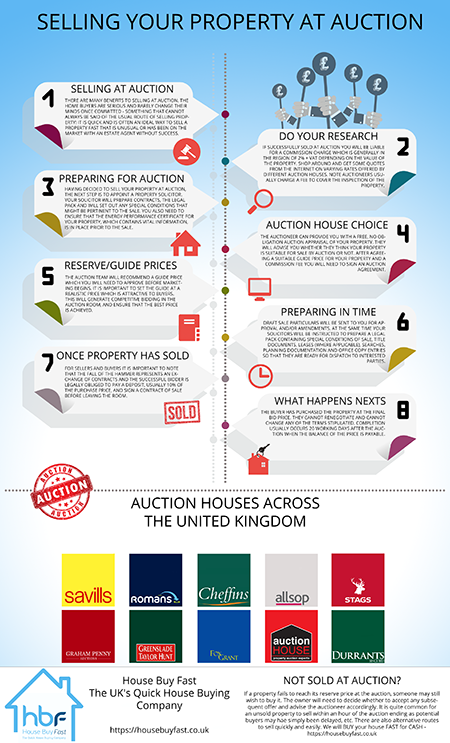 Embed This Image On Your Site (copy code below):

Request A Call Back
Speak to a member of our team and find out how much we'll buy your house for.
All personal information that you provide here is completely confidential.
Choosing An Auction House When Selling
---
Video coming soon...
Old Video Transcription
Hello my name's Jonathan Rolande and I'm here today on behalf of House Buy Fast to answer a commonly asked question, which is all about auctioning a property.
Basically what you do is instruct an auctioneer and they'll come along to your property and carry out a valuation for it and also some general marketing advice. Viewings will need to take place in the normal way so you will normally have set viewings where perhaps a local estate agent or something like that will be instructed by the auctioneer to bring people along to the property.
Once they actually go to the auction they'll obviously bid for the property if they like it and it will go up to a certain price. If this is in excess of your reserve price in other words the minimum price that you've set with the auctioneer to actually achieve, so if its in excess of that the property will actually sell.
At that point the hammer hits the desk you've exchanged contracts and the buyer is then legally obliged to go through and purchase your property.
The completion date i.e. the date you get the money and actually move out of the property, is usually about 28 days or less after the auction has taken place. This gives you time to get packed up and move and also gives the buyer time to arrange any money and/or works they want to do to the property, etc.
There are fees usually at both ends of the transaction. When you instruct the auctioneer they charge you something between £250 to £1,000 to enter the property into the auction. When they actually sell the property for you, you will normally then pay a fee and that will be in the regime of 2% of the property value plus VAT.
You will also need to pay the Solicitor to prepare a legal pack for you and that will normally be in the regime of about £400 plus VAT, so in total on average about £3,000 to get the property into the auction and hopefully sold.
In summary auctions can be a really good way of selling a property with relatively little stress but of course do remember it is isn't guaranteed and it will probably cost you money whether you do sell or not choose the auctioneer carefully, check the terms and conditions and good luck with the sale.
Auction House Companies
In The United Kingdom
---
Image Sources