Free Quick Sale Guide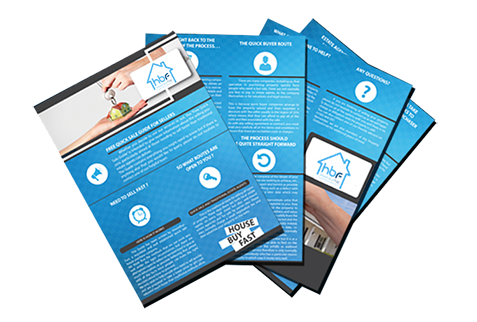 Download Now
You may need Adobe Reader to view the pdf guide (don't worry, it's free!).
Whether you decide to use our services or not, this "Free Quick Sale Guide" is intended to give more information about the selling process, particularly aimed at those needing to sell faster than traditional estate agents can deliver.
The Free Quick Sale Guide contains everything you might need to know about selling a house fast but if there is anything else that you would like to query, please do not hesitate to contact one of our helpful team.
There is also a printable version of our quick house sale guide available.
---
Quick Sale Guide Summary
An overview of the different options you have to sell your house in the the United Kingdom.
Quick House Sale Companies
Quick house sale companies negotiate discounts with sellers in order to negate agency fees. This discount is used to pay for valuations and other associated costs. This permits a faster and largely hassle-free transaction. We guarantee this no-fee policy, but make sure to always double check contracts with other agencies.
The agency will then make an approximate offer, and provide a surveyor and valuation. The whole process can be completed within 7 days if the offer is accepted. Solicitors then finalize the contracts.
Always double check you are not liable for any fees if the property is not able to be sold.
Estate Agents
Traditional estate agents take an indefinite amount of time to sell your property, with a further 6-8 weeks once the transaction has progressed to the solicitation stage.
Their method relies on the cooperation of a "chain" of buyers, making the process complex, and often unsuccessful.
Try to use a no-sale no-fee solicitor, as 30% of sales fall through, despite the estate agents best efforts.
Selling At Auction
Consider selling at auction as normal rules regarding reserves apply. However, sales are not guaranteed and buyers usually expect a discount of at least 20%.
You will also be subject to a non-refundable entry fee of up to £500.
After a month of advertising, the auction takes place. Usually only 70% of houses sell at auction as there is a limited market of buyers.