With the average age of a first time buyer now getting into the high 30s, family help to take the first step on the property ladder has never been more vital.
Whilst interest rates are lower than they have ever been, banks and building societies have been so hesitant in lending money to potentially high risk borrowers that they have been demanding large deposits or they simply won't lend.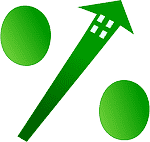 This means that somebody looking to buy a one bedroom flat in say, Birmingham at £120,000, will need a £24,000 deposit and another couple of thousand or so for fees.
It's little wonder then that people are taking so long to save up. The government's Help To Buy Scheme for first time buyers aims to address this issue. But so far, the uptake has been sluggish, and family loans are still the preferred option.
What Can Go Wrong If Mum And Dad Lend Their Offspring Money To Purchase?
In my view, quite a bit. Financial pressure can take a toll even on the strongest family relationship and so I would say it is absolutely vital to get every eventuality covered when lending money.
In other words, whatever your repayment rate is, if any, interest rates, and what would happen if things go wrong? Put it all down in writing, just in case.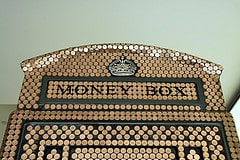 The last few years have seen generous parents investing large sums of money their children's properties in part because low interest rates mean that there is little point leaving it idle in the bank.
Prepare yourself to consider what would happen, for example, if parents were made redundant, became unwell and needed medical treatment, or divorced and had to go off and buy individual properties themselves.
Unfortunately, I have seen all of these scenarios in reality and it has created an awkward situation if parents have had to approach a child asking for earlier payment of a loan, sometimes this just isn't possible if the child is not able to borrow sufficient money to pay them back.
To anyone thinking of lending or borrowing from family, I would suggest that they look very closely at the help-to-buy scheme first, and also a scheme such as the family spring board mortgage at Barclays whereby the home buyer takes out the mortgage with their parent or "other helper" opening a helpful start account that's linked to the mortgage.
If the helper then puts 10% of the purchase price into that account, it means that Barclays will be able to offer the home buyer a 95% mortgage, i.e. they only require a 5% deposit.
After just 3 years, the helper gets their money back with interest provided that the repayments have been kept up today. In other words, once the home buyer proves that they are able to pay the mortgage for 3 years, Barclays consider them to be a sufficiently good risk to lend without Mum and Dad's help.
Of course, you must take independent financial advice to find out whether this or any other similar scheme is right for you, but I believe that it is an innovative way to solve a massive problem for today's first time buyers which will help them to buy a property faster.
Image Sources