Resident designer Joe Chambers has made us an awesome infograph today showing us where some of the most expensive places to live in the UK are located.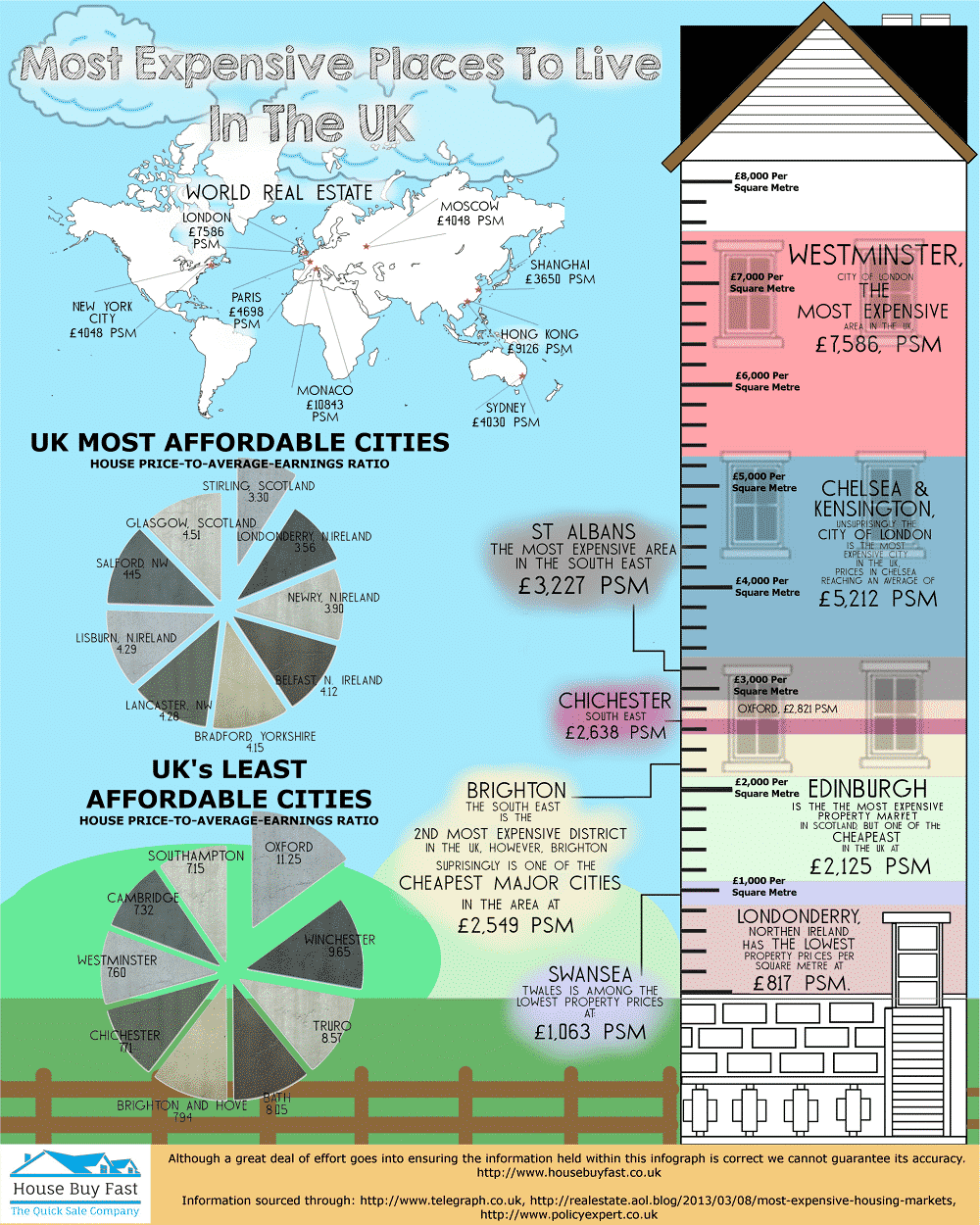 Suprisingly, Brighton in the South East is one of the most cheapest cities in the UK per square metre, compared to the rest of the South East!
Interestingly Wales and Northern Ireland has the lowest cost per square metre, £1,063 PSM and £817 PSM retrospectively.
Unsurprisingly, Westminster in the City of London is the most expensive per square metre, at £7,586 PSM.
Embed This Image On Your Site (copy code below):

Want To Sell Your House Fast?
Speak to a member of our team and discuss your options with us today.
Written By
---
Related Stories
---
Comments
---