London – England
A city that needs no introduction. The Capital of England, one of the most iconic cities in the world but also referred to as one of the most romantic cities in the world. With many sites and locations to visit one can see why our Capital town has the alure that many couples find attractive. With plenty to do London won't let you down this Valentines Day.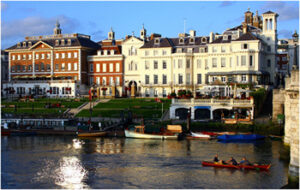 Rome – Italy
Rome is a Capital city known for its violent past, but the reputation has faded and is now known for its beautiful landscape and romantic getaways. Many couples now have Rome down as one of their must visit locations and lets be honest, who wouldn't?! Also lets not forget the nickname for Rome is "City of Love".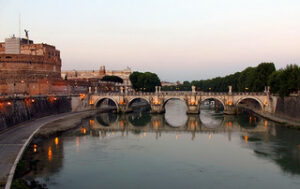 Paris – France
Yet again another city Capital in its retrospective country. Paris is one of the oldest cities in the world, steeped in historical monuments and grand architecture that everyone loves. So why not stroll down to the Arc de Triomphe this Valentines Day, it's only a train ride away!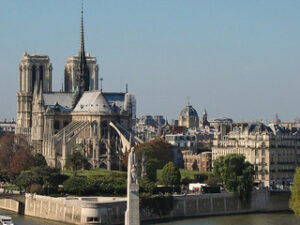 Vienna – Austria
A worrying trend in my choices, yet ANOTHER Capital city and this time it's within the beautiful country of Austria. A city with an abundance of natural beauty and plenty of activities to keep you occupied with your loved one. One of the favourite past times of many romantic locals is to take a ride through the city during sunset.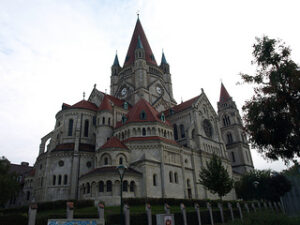 Florence – Italy
This has to be my absolute favourite city on the list. Florence resides in the Tuscan region, which in my opinion is one of the most beautiful, if not the most beautiful regions in the world. If you are nature lovers or just like strolling along in wonderful weather and taking in the natural beauty then this is the destination that you MUST visit. The perfect getaway for a romantic Valentines weekend.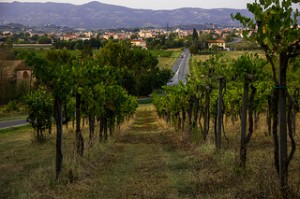 Venice – Italy
Disregarding Valentines day Venice is one of the must visit locations in the world. Absolutely stunning architecture and a city that molds itself around masses amount of water, much can be done within the city of Venice. Already proclaimed one of the most romantic cities in the world, couples must take a trip down the Venetian Lagoon during sunset.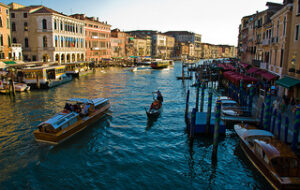 Image Sources
epSos, doug88888, Tejvan Pettinger, Jean-Pierre Dalbéra, barnyz, Yuval Shoshan, Gary Ullah.
Thank you to Max Edwards for content and research provided.
Embed This Image On Your Site (copy code below):

Want To Sell Your House Fast?
Speak to a member of our team and discuss your options with us today.
Written By
---
Related Stories
---
Comments
---